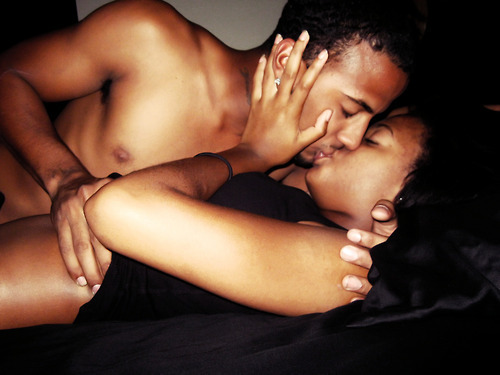 I thought the above image would get your attention. Now that I've got it, the details of Triple B's latest GIVEAWAY is guaranteed to get you even more excited! We've partnered with Box Full of Kisses to gift you with romantic and sexy goodies just in time for Valentine's Day! Every Box Full of Kisses contains massage lotion, breath mints, kissing "coupons" to be redeemed when and where you and your partner choose, a cologne and parfum plus more. There are boxes for men and for women. Each keepsake box retails for $36 but Triple B can hook you up if you follow the instructions below:
All you have to do submit a brief (two minutes or less) video describing your first kiss with your significant other. Triple B will review all submitted videos and select three winners based on 1) the most sentimental video 2) the funniest video 3) the first couple to submit actual footage from the first kiss at their wedding — the latter can be in the form of a video trailer.
All videos (remember two minutes or less) should be sent to blackbridalbliss@gmail.com. The deadline to submit videos is Friday, February 8th. The winners Box Full of Kisses will be shipped to them just in time for Valentine's Day!
Looking forward to viewing your first kiss stories! May the best kiss win…