I was recently asked by a family member which sanctuary we would be using for our wedding ceremony. My immediate response (courtesy of a combination of being my mother's child and sharing my fiancé's penchant for snark) was "we're having our ceremony in the original sanctuary – the garden". Religious traditions and sarcasm aside, this reminded me of the significance of the wedding ceremony and how most of the time the focus of the wedding is often the reception. When I picture our wedding day, it is the ceremony that I am most excited about. All who know me know that I am not an outdoor girl, in fact I am the first one to make my plate and then head back inside at a family bbq. However the idea of taking my wedding vows away from the reach of the sun was never an option for me. By choosing an outdoor garden ceremony during the height of spring, we have already claimed a beautiful backdrop for the sharing of this special day. Here are a few other special details that we are considering to ensure that our wedding ceremony is just as special as our reception:
Pamper Our Guests
Yes, our wedding day is about us but we also see it as a celebration of the love and support that we have received from family and friends. We also recognize that sitting outdoors can be potentially uncomfortable for some (ahem), so here are some ways we hope to provide some refreshment to our guests before and during the ceremony.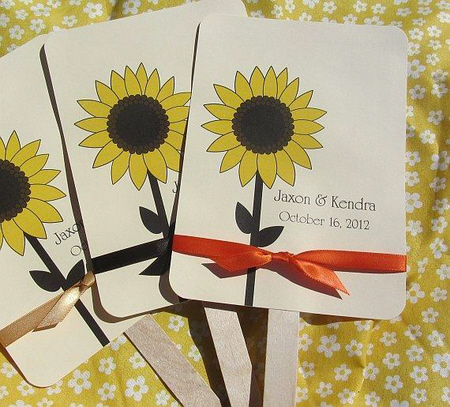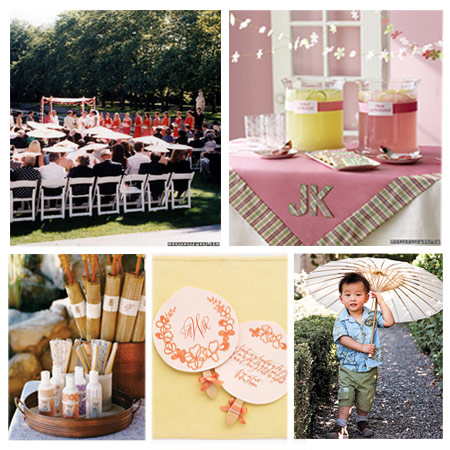 Ceremony Seating
I love the idea of an intimate circular seating arrangement for our ceremony. This reminds me that our guests are participants of the ceremony rather than observers. I also like to visual metaphor of being surrounded with love as we take our vows.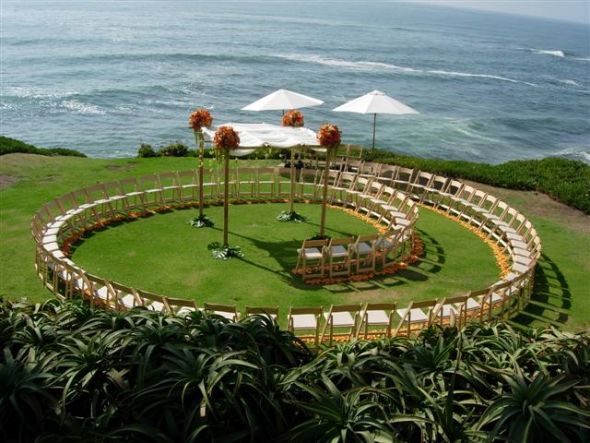 Regardless of the placement of the chairs, I love the sentiment that this sign displays and am hoping to convey this to our family and friends: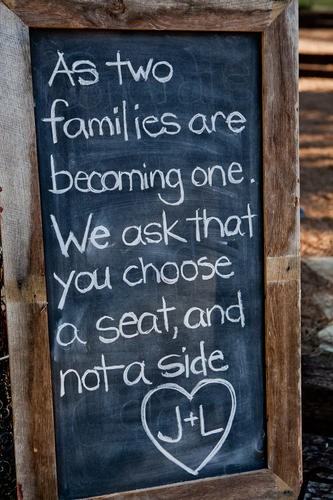 Acknowledging Missing Loved Ones
Both Mr. DrummerBoy and I have experienced significant loss of loved ones whom will be in our hearts on our wedding day. It is very important to us that we acknowledge those that are unable to be physically present and share our eternal love for them with our guests during the ceremony.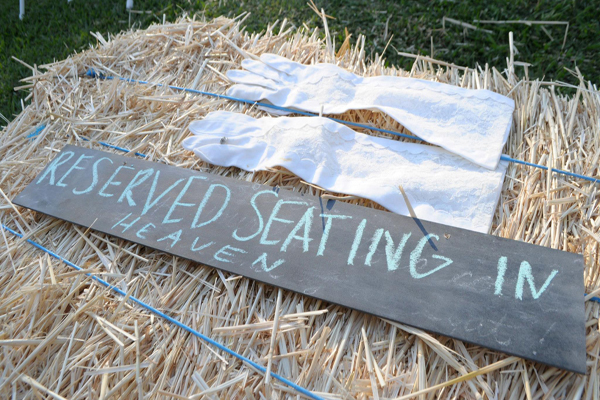 It is the combination of these special touches along with our love and devotion to each other that will make our wedding ceremony sacred for us. We can't wait to share it with those we cherish the most.
How did you make/are you making your wedding ceremony sacred? What ceremony details are most important to you?
[See more from Charli and Gibran's fun-filled wedding day here and revisit Nae's previous Road to Mrs. posts here.]