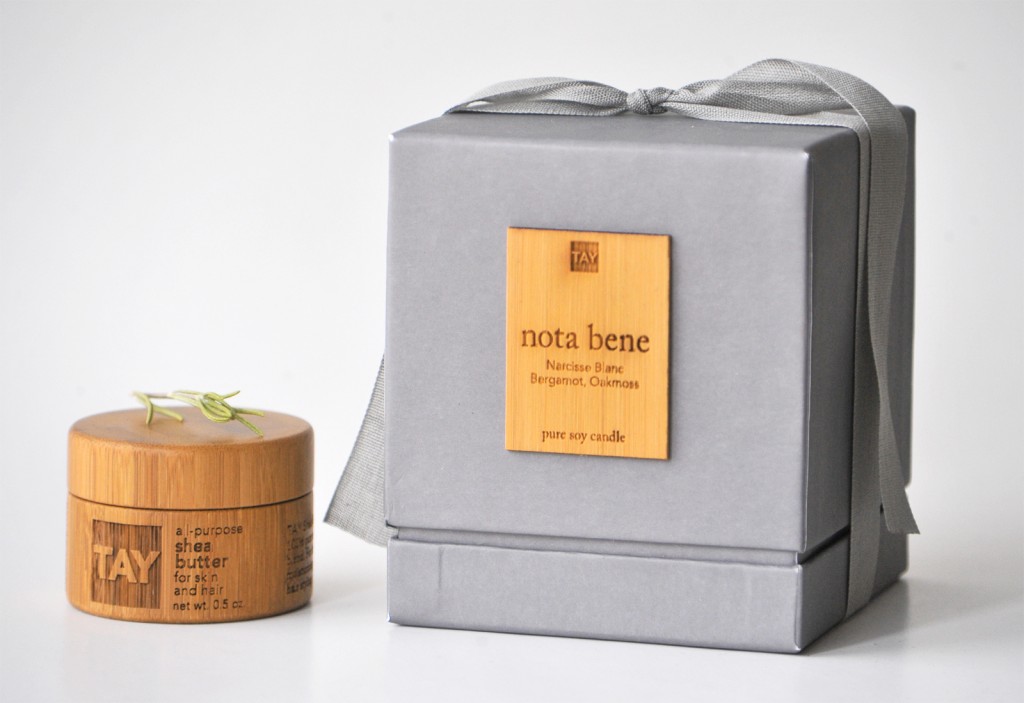 Earth Day is Monday, April 22nd and as an honor to this important day Triple B has another great GIVEAWAY up our sleeves! TAY, the vegan friendly and cruelty-free beauty product line with gorgeous packaging to boot, has given Triple B two (!) items to give away. One bottle of TAY's All Purpose Shea Butter and a Nota Bene 100% Soy Candle (both pictured above) will be given to a randomly selected winner. Just respond to the below request to enter:
Share your most creative "green" and/or "eco-friendly" wedding idea. This idea can be related to decor, food, fashion, beauty or transportation. No idea is too crazy to be considered.

The deadline to enter this GIVEAWAY is midnight EST on Monday, April 29th. The winner can be engaged, single, married, divorced — it does not matter. Annnnnnnd go!
Jacqueline, the recipient of last year's TAY GIVEAWAY products enjoyed them immensely! Enter the latest GIVEAWAY now so you can join the club.