Contemplating wearing false eyelashes for your big day? Are you in an upcoming wedding and debating getting lashes? For this fun post, Triple B contributor Mabel Martinez got "lashed out!" and recorded the entire process just for you. You're welcome!
I was glad Black Bridal Bliss sent me to do a beauty story on bridal makeup done by Charlene Armstrong of Lash To Lens Photography and Makeup Bar. I keep my makeup simple. I like to look natural but I still feel put together. I know I'm not the only one, right? Did I mention I also had my lashes done for the first time! Read below for details on my experience.
2:00 p.m. – I arrive [nervous] to the Lash To Lens studio with my best friend. It's a cute, small and chic space with bridal photos across the walls and photo albums on display. I was greeted by Kesha Lambert, who is the LTL lead photographer and part owner of the studio. After looking at a variety of photo albums I knew I was at the right place.
2:50 p.m. – After talking with Charlene, I felt relaxed and comfortable. I told her that she could do whatever she wants but I still wanted to look like myself. She immediately understood. Before the make-up process began, Kesha took a photo of me. It wasn't my favorite part because I had no make-up on.
3:00 p.m. – Time to get started! Charlene began with my brows using an eyebrow pencil. "Eyebrows frame your face," she explained. When she finished my eyebrows I immediately saw a difference and they looked amazing.
3:30 p.m. – Charlene took her time applying my makeup and throughout the session I asked her questions. Charlene shared that she always does consultations with brides before the wedding to discuss their gown and other personal preferences.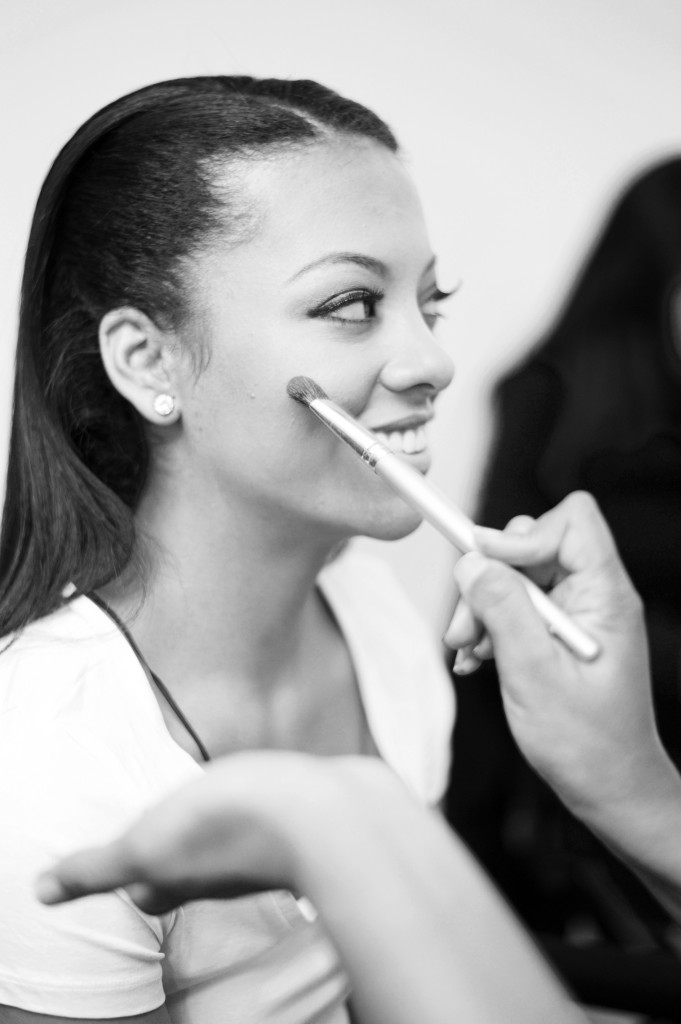 3:45 p.m. – Make-up is almost done, I have foundation on, lip gloss, eye shadow, eyebrows filled-in and now it's time for the lashes! I always wear mascara but having the lashes on was totally new for me. [I've been scared by those women I see on the subway with exaggerated false lashes that look like Snuffleupagus!] Charlene swiped glue on the top of the lashes and then placed it on my lashes and pressed down on it for a few seconds. Charlene used strip lashes on me and explained that they are most common for brides because of their fast application time. However, individual lashes are a great option for those who have the budget and time.
3:50 p.m. – Once the lashes were on, my eyes looked huge. Having lashes changes your entire look. They were full and fit my eye shape. The best part is that the lashes don't look fake or cheap. It looks ten times better than just applying mascara and was quick and easy to do. The lashes were natural, I looked like myself and felt beautiful.
4:00 p.m. – Photo shoot time! I go next door to the photography studio for Kesha to take my pictures. I definitely feel like a bride once I put on the strapless wedding dress. Check me out!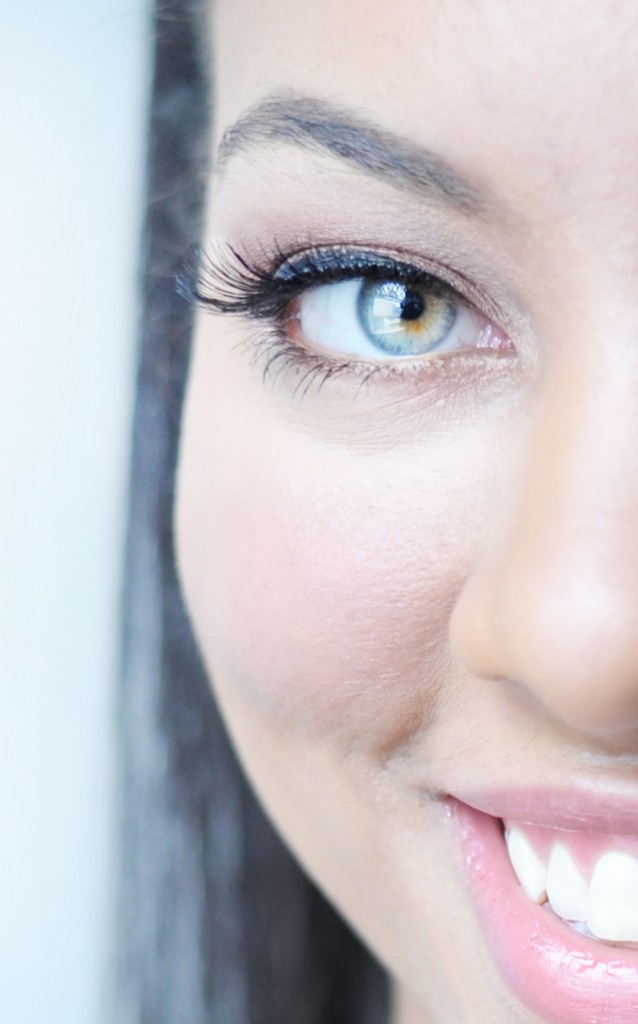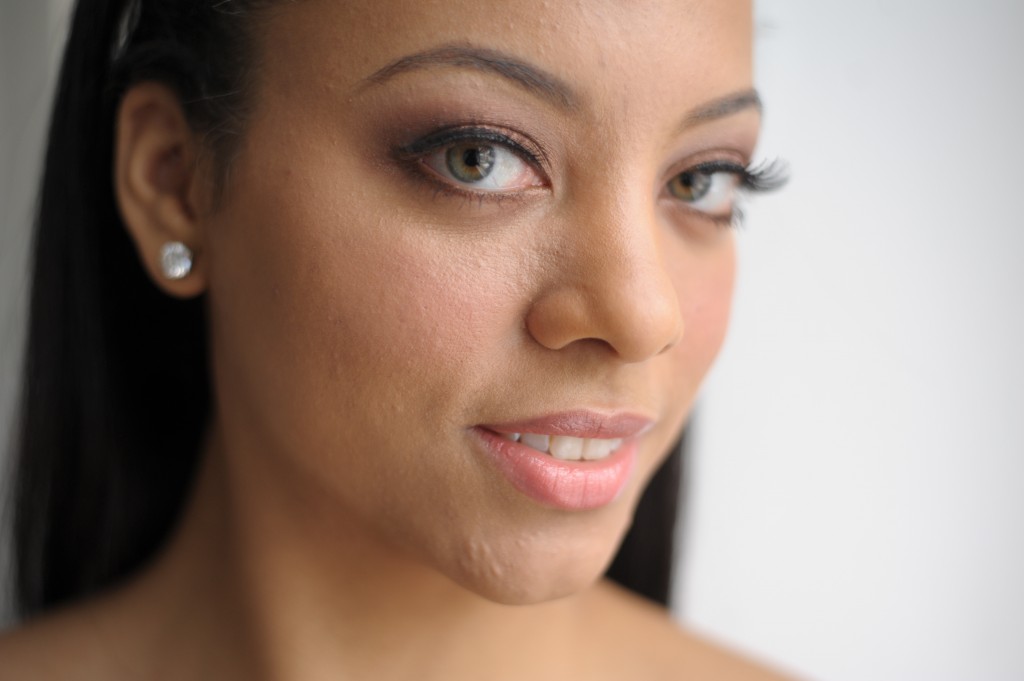 See more work from Lash to Lens on their Facebook page. Get expert makeup tips for your big day here! Searching for ways to extend the life of your makeup through the reception? Read this!
Are you planning to get false lashes for your wedding day?
[All images by Kesha Lambert.]