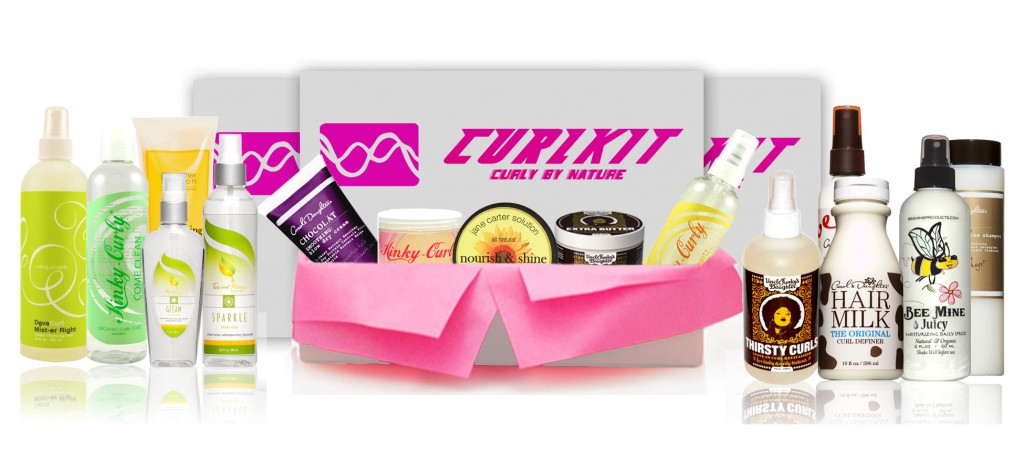 Triple B has partnered with the good folks at Curl Kit for our latest GIVEAWAY! Curl Kit, a nifty online natural hair care resource with a cult following, sends subscribers a box full of shampoos, conditioners, elixirs and such every month. Think Birch Box for natural hair products. The company helps naturalistas find their perfect hair cocktail — without spending an arm and leg in the process. Curl Kit works with all the beloved names in natural hair care including Carol's Daughter, Karen's Body Beautiful, Kinky Curly and Jane Carter Solution. And guess what? Triple B is giving away not one but two of these kits!Are you interested in having a Curl Kit sent to your doorstep? Of course you are! Here's how to enter:
Leave a comment sharing your favorite Tie the Knot Tuesday or (Not Quite) Tie the Knot Tuesday bridal or engagement hairstyle (natural, relaxed, kinky, straight, short or long). Include the name of the bride or bride-to-be and her wedding or engagement session location, as well as, what you like about her chosen hair 'do.
All comments must be left by Friday, June 29th at midnight, EST when WINNERS will be chosen.
I look forward to reading your comments!