Just when it seemed as though the bridezilla tales couldn't get any kookier, it does. Here's the latest tale of a bride-to-be losing her motherfreakin' mind: Thirty-one year-old La'Reese Michelle Darville of Port Lucie, Florida and her beau Darell hosted a $50,000 wedding at the Seminole Hard Rock Casino in Hollywood, Florida earlier this year. Five months later, instead of enjoying newlywed bliss, La'Reese was behind bars. 
Basically, it seems as though La'Reese was employed by the Partners III Pawn Shop in Port St. Lucie, where her dad is a part-owner. La'Reese, the stores operations manager, was in charge of handling the company's finances. No biggie, right? Well, La'Reese is accused of using company cards from Partners III Pawn Shop to pay for her wedding. (!) Authorities say she did have permission to charge $10,000 to her father's credit card—but she did not have permission for the $39,286.24 additional charges made to other accounts. The charges included venue fees and payments to wedding photographers and planners. La'Reese's father, Leroy Felix, said he knew nothing of the latter charges.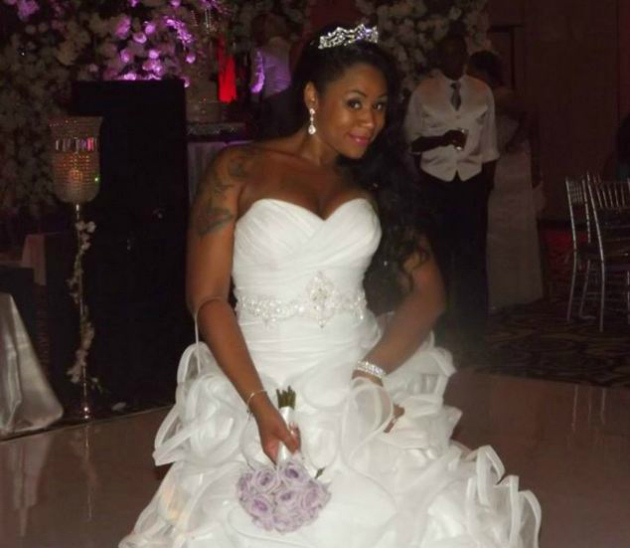 An excerpt from the Daily Mail : "Speaking to police, La'Reese allegedly admitted to using the account 14 times for her wedding but that she intended on repaying the business in full. She said she had already paid back more than $17,000—although she had no record of it. Photographs taken of the big day reveal lavish touches, from rose petals lining the aisle and an arch of white flowers showcasing their wedding cake. Guests watched the ceremony in the casino's grand ballroom before partying at a reception and dinner that ended at midnight."
Dang, homie. [Read and view the full story here.]
You know Triple B's stance on couples going into debt for their wedding day. It isn't advisable and it isn't necessary. What are your thoughts on La'Reese's actions to have her "dream" wedding day? Sound off in the comments!