BlackBridalBliss.com has a hot new exclusive GIVEAWAY just in time for all you spring and summer brides. Find out how to win your own version of the prettiful locket from Origami Owl in the above image — retail value of $125!
Origami Owl has offered to gift a chain and locket complete with four charms to one special Black Bridal Bliss bride-to-be. Said bride will be able to design the look herself. The beauty of Origami Owl is that all their pieces are unique and individual to the wearer. Answer the question below to win your own OO item:
For your wedding day, what would you include in your ideal Origami Owl locket and why?
Leave a comment below with your response. The deadline to enter this exclusive GIVEAWAY is midnight on Friday, March 14th at midnight EST. Remember, there are no right or wrong responses for this GIVEAWAY so be creative and sincere with your comments. Not a planning bride at the moment? Be sure to forward this link to someone who is — spread love, it's the Triple B way.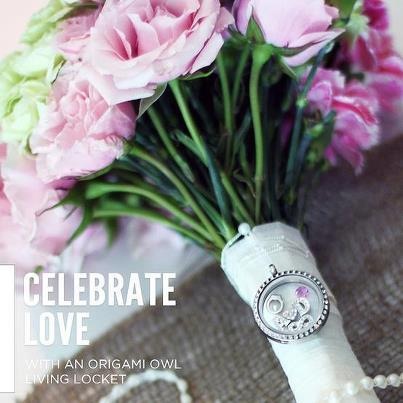 Looking forward to your responses — annnnnnnd GO!
P.S. – To drum up your creative juices, I'll get you started: My ideal locket for my wedding day would have definitely included something as a nod to my deceased father. Perhaps something related to the visual arts since he loved to paint and sparked my appreciation for art.