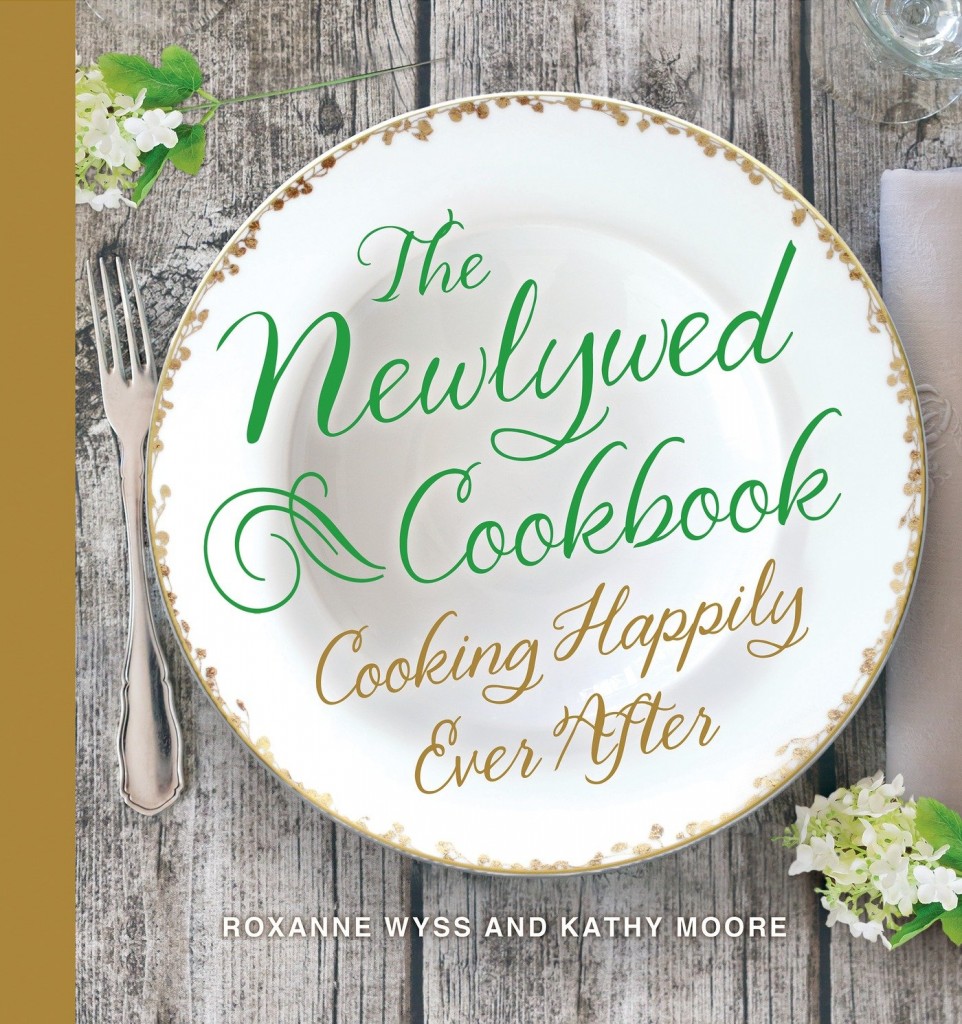 Let's get a something out of the way: It should not be assumed that women are the primary cooks in their relationships. Now that we've gotten that out of the way, The Newlywed Cookbook (St. Martin's Griffin) is a cute little find for a just married couple — the bride or the groom — and here's why:
PROS: This cookbook, the creation of food biz vets Roxanne Wyss and Kathy Moore who also share their expertise at pluggedintocooking.com, contains easy to follow recipes (I can have challenges in the kitchen, y'all) with ingredients that most of us already have in our homes. I get irked by cookbooks that contain recipes requiring a bunch of obscure herbs and spices, don't you? My husband is a pescatarian so I was delighted to find the cookbook includes a fair amount of fish and veggie dishes. I'm anxious to try the Tex-Mex Four Bean Vegetarian Chili and the Miso-Ginger Glazed Salmon because I'm always searching for new and flavorful ways to prepare his favorite fish. Not all the recipes are savory ones either. There's also recipes for desserts from berry tarts (see below pic) to brownies. Everything seems pretty healthy. Lastly, eating meals at home is typically more cost-effective than eating at restaurants or ordering take-out so I think most newlywed couples will really appreciate this cookbook. Oh and the specially dedicated sections of the book like Date Night with Friends and In-Laws Visit have the newly married pair in mind which is a nice touch.
CONS: At the end of the day, this is a cookbook. Newlyweds can use the same cookbooks they used prior to becoming husband and wife. In addition, these days, there are so many free resources for new and exciting recipes online (my cousin Desi even finds fab recipes from Pinterest!) that for some this purchase might not be as valuable as it could have been a decade or so ago.
CONCLUSION: This cookbook is a fun gift for the newlywed or nearlywed couple that enjoys entertaining and eating healthy. Plus, it is presently just over twenty bucks over on Amazon.com so it is affordable, too. Win-win!
Do you have a favorite cookbook? Share what it is with us in the comments!