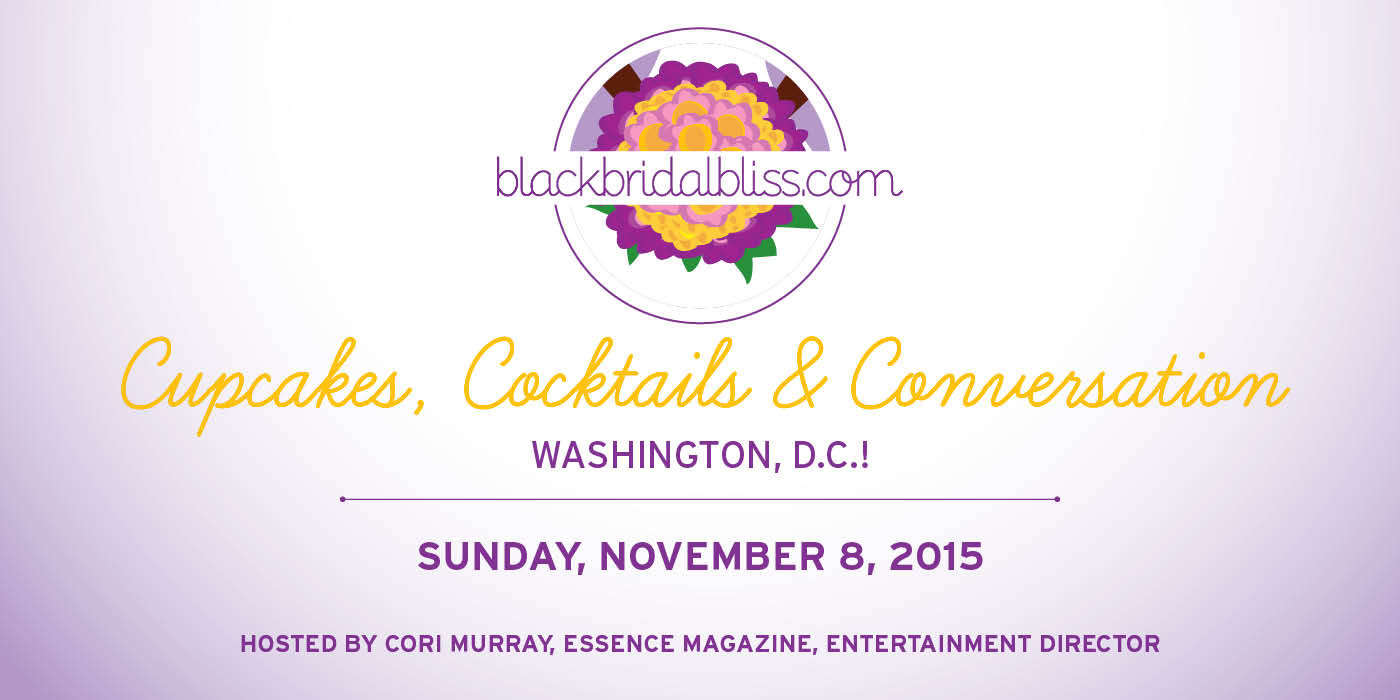 You've been saving the date and today we're officially announcing the awesome news! The BlackBridalBliss.com Cupcakes, Cocktails & Conversation is heading to Washington, D.C. This fun event takes place on Sunday, November 8th from 2:30P-6P at the lovely Akwaaba Bed & Breakfast Inn. Pastry delights will be in abundance from Mimi's Mocha Treats (yummy!) and the talented mixologists of Stir D.C. will ensure that signature cocktails are flowing all afternoon. Oh and there's more…

We'll have raffle prizes, opportunities to take pics on the cool Triple B purple carpet and an enlightening panel discussion with real men on love + marriage. Why a panel discussion with men at a bridal blog event? Well, there's so much focus on wedding planning in our society but very little on marriage planning. We think that sucks. Hearing from men on marriage is a great way to level the landscape of weddings and marriage being princess fairytales. Your favorite male blogger Cousin Mars has rounded up a crew of stand-up dudes who have been charged to be candid in their conversation. To be sure this happens, ESSENCE Magazine Entertainment Director Cori Murray is moderating the panel and she's not letting them get off easy.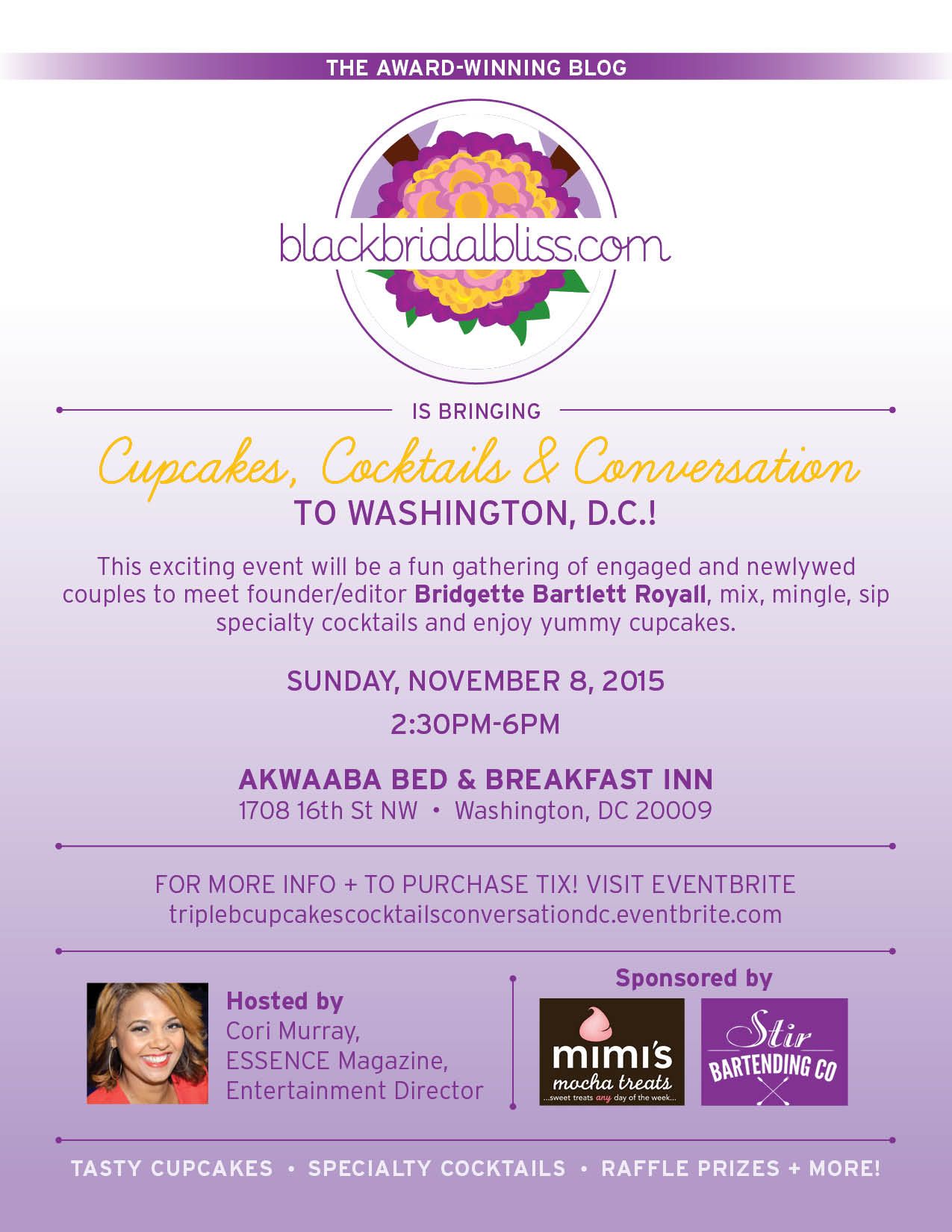 If you've never been to any of the Akwaaba Inns you're in for for a true treat. Owner Monique Greenwood's Akwaaba properties (there are four and counting) are all divine and a perfect venue for an intimate wedding or romantic couple's getaway. Her D.C. inn, located in the trendy neighborhood of Dupont Circle, is where Cupcakes, Cocktails & Conversation will be held. It is very centrally located and just minutes away from the Metro for those who choose not to drive.
Don't forget to spread the word to anyone you know in the Washington, D.C. area and remember, you need not be engaged or married to attend. We're still getting rave reviews about our Harlem Cupcakes, Cocktails & Conversation from married, single and dating folks alike. So spread this post far and wide.
Here's the link to purchase tickets. Space is limited so don't delay.
See you in D.C.!