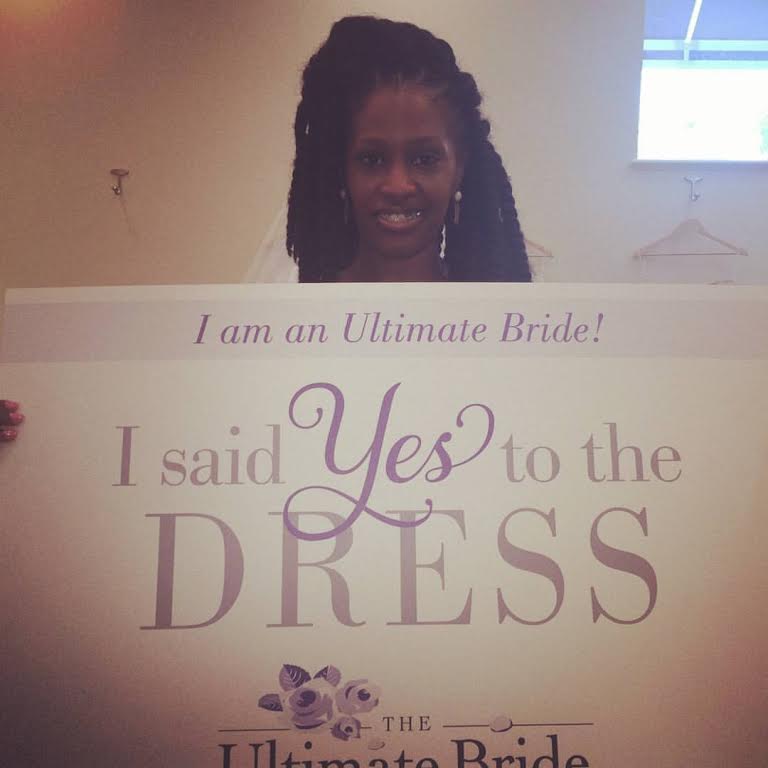 In Part I of this post, I began my wedding gown search with the help of my mom, aunt, daughter and two of my best high school girlfriends. After trying on several dresses at the urging of my crew, I finally found a dress that I absolutely loved. The dress was exactly what I thought I wanted. First, the dress wasn't stark white. Vladimir had a few requests regarding my wedding dress selection, one of which was that I wear a stark, lily white dress! Vladimir's uber-traditional request was one that I just didn't think that I could fulfill. I get it – it's tradition and signifies virginity, but with my 11 year-old daughter standing by my side at my upcoming nuptials, an Easter white dress didn't really have that same meaning for me – and I was absolutely okay with that. The blush tone of this dress against my dark brown skin looked amazing. Second, the dress was strapless. I once was told that I had a nice clavicle – completely random, and probably the one of the oddest pickup lines, but, I've never looked at my clavicle the same! LOL. Strapless dresses accentuated my clavicle and showed off my years of hard work in the gym (some years harder than others). Finally, the dress had a gorgeous lace overly. Somewhere along the way during my wedding dress searching, I became enthralled with lace and was certain that my gown would have lace incorporated.  The dress was beautiful, met my requirements and I felt beautiful wearing it. So, of course I purchased it, right?
Nope. I got cold feet. Although the dress was stunning and I loved how I looked in it, I didn't have that "this is it" moment. You know, the moment on TLC's Say Yes to the Dress when the bride-to-be walks out of the dressing room crying because she knows that she's found her wedding gown, then upon seeing her in the dress, her mom, bridesmaids and even the wedding consultants begin to tear up before the bride-to-be declares "I'm saying yes to the dress!" I wasn't completely sold on the dress, but felt like I was step closer to finding the one…kinda of the same feeling I had when I was dating and felt like I was one date a way from meeting my husband. Divine intervention, patience and intuition all helped lead me to my husband – please come through and lead me to find my wedding dress!
About six weeks after that dress shopping experience, I was sitting at my desk at work, and realized that my wedding day was almost exactly a year away. Maybe it was a slight panic attack, but I began Googling local dress boutiques to schedule appointments for the upcoming weekend. Upon calling the first shop I learned that wedding dress designer Essense of Australia would have representatives in the store that weekend to test new dresses that had not yet made it to the runway and would be available for purchase with a discount. The dress that I tried on in Kansas City: the strapless, lace blush dress, was made by Essenese of Australia…Yes! I scheduled an appointment for 9am that Saturday, made two more appointments at other local bridal shops and texted Frances, my Soror-college roomie-bestie, to see if she was available to shop with me.
We arrived at Ultimate Bride at 9am, ready to go. I met with a consultant, explained my previous dress shopping experience and gave her my likes/dislikes. I tried on the Kansas City dress for Frances and for myself, thinking maybe, I just might have a different feeling. I came out of the dressing room and we both had the same comments – "Beautiful, but this isn't it'. The consultant found two more dresses and brought them into the fitting room. I tried one dress and she hung the other dress on the door. After trying on the second dress, which was a no-go, the consultant went back into the store to find another option and while I waited in the dressing room, I realized the third dress she brought to me was still hanging. When the consultant made it back to the fitting room with two more dresses, I told her I wanted to try on the dress she pulled for me initially. It was something about that dress that was simple, yet exquisite. As soon as I put the dress on, I knew it was it. There's that intuition. It wasn't white, but not blush either, a beautiful ivory color.  The dress has elements of lace, a beautiful neckline and silhouette. I instantly began to cry. I stepped out of the dressing room and Frances started tearing up. The consultant and Essense of Austrailia representatives all chimed in – "This is it!" Yes, it was. I found my wedding dress. Although the dress had some elements of what I wanted, I was pleasantly surprised that the dress was quite different from what I thought I wanted. See, dress shopping is like finding your husband.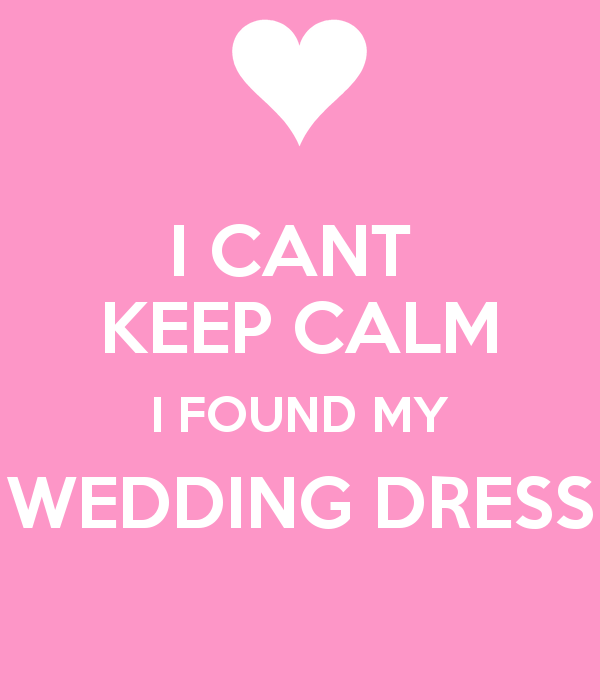 I Facetimed my Mom and daughter, so they could experience the moment with me and put my deposit down, which was discounted because the dress was a "tester" dress and headed to brunch with Frances and unlimited mimosas!
What are your thoughts on wedding dress traditions? Share in the comments!