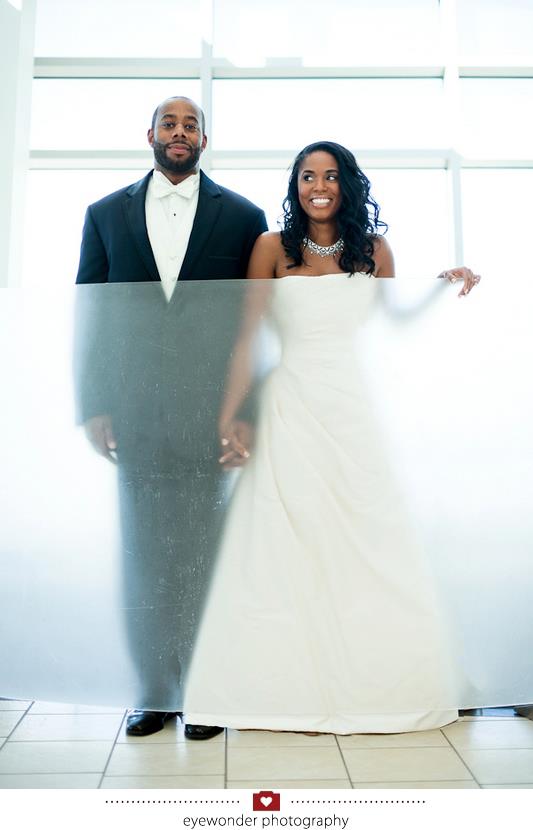 Many of you are probably wondering what's going on with Tie the Knot Tuesday. Rightfully so. Since BlackBridalBliss.com launched in April 2010, hundreds of couples have been featured and Tie the Knot Tuesday quickly became the most popular franchise on Triple B. My dream of showcasing real Black women in all their bridal bliss came true! Messages from both sexes flowed in from all over the world praising Tie the Knot Tuesday for showing them the possibilities of love and marriage when so many were saying it wasn't possible for brown folks. Beautiful, right? Well, we've taken a small hiatus from TTKT as you know it. Here's why:
The Triple B model needs restructuring. Lots has changed since 2010 and we must evolve as well. In addition to some aesthetic updates which will begin rolling out in the coming weeks, we're making (much needed) moves on the business side. Triple B and specifically Tie the Knot Tuesday helps to make money for lots of folks (photographers, florists, venues, etc.) yet Triple B, well…Does not. At least not on the level it can. No bueno. Don't fret, no one is missing any meals over here. However keeping the Triple B and specifically the Tie the Knot Tuesday train moving is a lot of hard work.
It is time to work smarter, not just harder.
So, I'm putting the Marketing degree my mama sacrificed so much for me to attain (sans student loans; thanks Mommy) to use and with the support of an amazing partner, dedicated media consultant, super-duper editorial assistant and two rockstar interns, taking Triple B to the next level.
Trust that Tie the Knot Tuesday will return very soon. We've got some awesome couples in the pipeline and are itching to share their engagement photos and weddings with you so keep submitting — it is not in vain. In the meantime, we'll be flashing back to your favorite previous features like Robyn and Victor (pictured above). Please continue to check us out on our social media platforms like Instagram where inspiring wedspiration is spread daily.
Thanks in advance for understanding; the best is yet to come!
And a special note to all of the planning brides and grooms who rely on BlackBridalBliss.com and specifically Tie the Knot Tuesday to help plan their own big day. We sincerely appreciate your patience and don't take it lightly that you have turned to us as a trusted resource. Know that this TTKT pause is needed to better serve you. Enjoy your bliss!
[Image by Eyewonder Photography.]