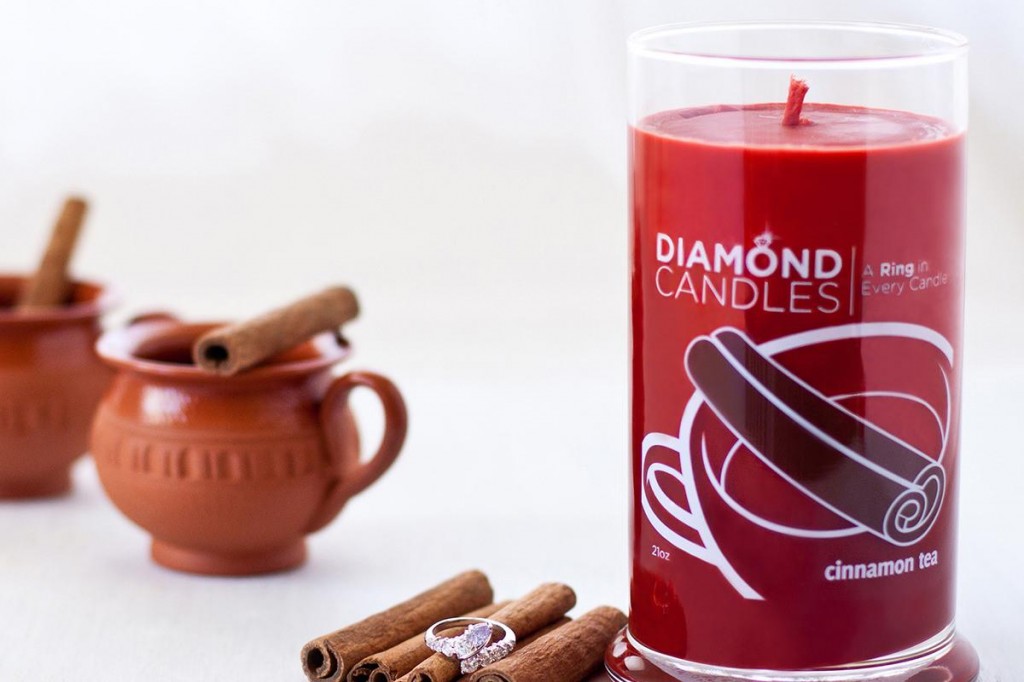 I'm a sucker for an affordable, clean-burning, scented candle so I'm always on the hunt for new ones. My latest find is Diamond Candles!
The 100% soy candles are handmade in Durham, North Carolina (Shout out to North Cack!) and feature memorable scents like Peachy Mango and Pomegranate Lemonade. The 21-ounce size makes the $24.95 prize tag a pretty good value. But the best part? Each Ring Candle from Diamond Candles contains a surprise ring and code for your chance to win a ring worth $100, $1000, $5000. This added feature makes such a cool idea for bridesmaids gifts. Sweet!
The story behind Diamond Candles is pretty sweet, too. Husband and wife owners David and Brenda were high school sweethearts. He proposed sans bling, she said yes, and for the next year he worked really long and hard to save up to buy her a ring he thought she deserved for their anniversary. He selected a diamond ring and wanting to pair it with something else, he went to their local grocery store to buy a gift bag and candle. On his way home, the idea of "Diamond Candles" was born.  And apparently Brenda loved both the ring and the candle.
I'm hoping to score a $5,000 ring in my next candle…Stay tuned!