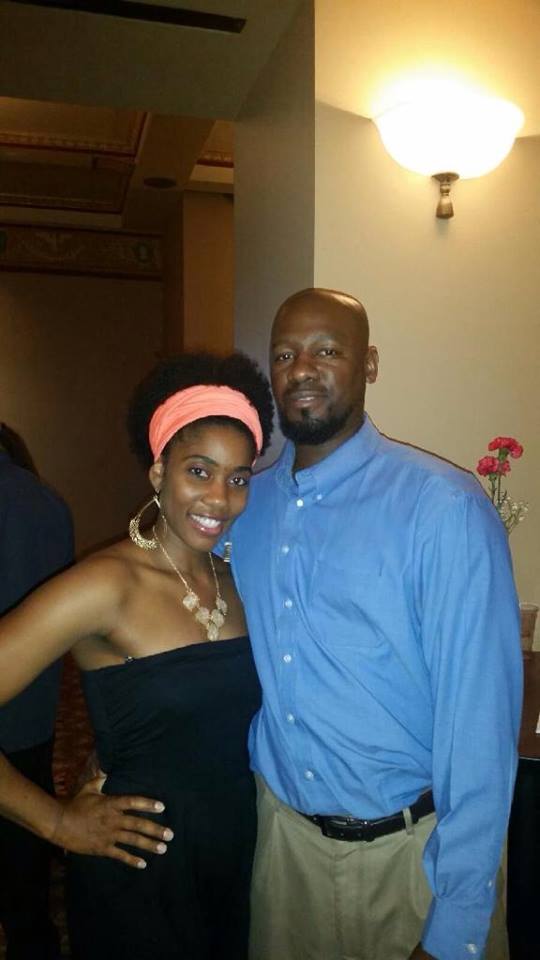 In honor of all of the wonderful mothers that follow Triple B, I want to allow husbands to show their appreciation for these women. This month, Marriage Matters Mondays will be replaced with a Cousin Mars special series: I Love My Wife Even More, Because of the Mother She Is. Our first husband to participate, Steve (currently residing in PA) has been married for 15 years. I'm sure you'll enjoy what he shared below.
This topic is very sensitive to me because I believe being a Mother is the most difficult job in the World. My wife, Sheona, does a fantastic job in being a Mother to not only our children, but also some of the middle and high school basketball players that I've coached throughout the years. We have three children, Tyrece (17), Tiara (15) and Tamel (13), who are all different and needy, but Sheona still manages to find a way to give each of them her undivided attention.
Tyrece is a high school sophomore and is very independent and responsible. Sheona did a great job in teaching him how to do keep his belongings organized and how to take care of them. She believes it's important to value your belongings and not let others disrespect what's yours. She also instilled a "Family 1st" attitude in him and because of that, he's a person that others can count on in times of need.
Tiara is the free spirit child who learned from her mom to LOVE yourself and be who you are. She did a great job in teaching Tiara that everyone is not the same and being different and comfortable with yourself is okay. Because of that, Tiara has become a wonderful person and friend to those who are worthy of a true friendship. With Tiara being the only other female in the house, sometimes Sheona has to be firm and stern in the advice she is giving Tiara but in the long run, Tiara will appreciate it in a big way.
Tamel is the youngest and most people forget about him. He was taught to not believe everything he hears and to research so he can make his own evaluation. This has stuck with him for years and because of it, his knowledge level has increased ten fold.  Sheona taught Tamel to dream big and go after those dreams hard. She's also taught him to be better than his parents and not to be afraid to take risks.
I'm very passionate about my children so the type of Mother that Sheona is makes me love her more and more. After 15 years of marriage, I'm looking forward for the next 15 years to be even more special.
Read more about Steve and Sheona here! What was your biggest takeaway from Steve's essay? Share in the comments below.