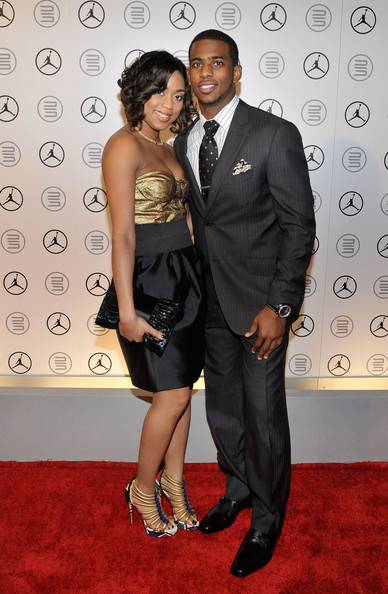 Mr. & Mrs. Chris Paul
I've been working on this Jada and Chris Paul First Wedding Anniversary story for weeks. The duo officially celebrated one year of wedded bliss on September 10th and because I covered their star-studded nuptials here, for ESSENCE and ESSENCE.com, I was determined to get their feedback…some feedback…okay any feedback on their first 365 days of marriage. It wasn't easy; these two have a lot going on personally and professionally. (Have you peeped Chris on the cover of the latest issue of GQ mag?!)
Check out the images of Jada, her hubby Chris and their adorable children in the photo gallery. Plus, read Jada's exclusive quotes on her first year of marriage throughout the captions!
[cincopa A8MAd-KtS3Y9]
As we continue to be bombarded with the bafoonery that can be reality television, Jada and Chris might actually seem like actors instead of the real deal married couple trying to raise their family that they are. I honestly wondered if Jada's take on life after "I do" would resonate with the Triple B audience. I questioned whether you would roll your eyes at a real basketball wife sharing her struggles and joys post the wedding day since society would lead us to believe that all marriages of athletes are dysfunctional, materialistic and plain fake. But over the weekend I hung out with an old girlfriend, her 10 month-old baby and her husband. And you know what? My friend — she and her husband are far from wealthy — has a very similar life to Jada; minus the riches. Just like the Pauls, my friend ultimately is just trying to ensure that she and her husband raise their family as best they can, love each other all ways and always and have a little fun while doing it.
Congratulations to the Pauls on celebrating one official year of wedded bliss! Share your well wishes for the couple in the comments and click here to see more Marriage Matters features.