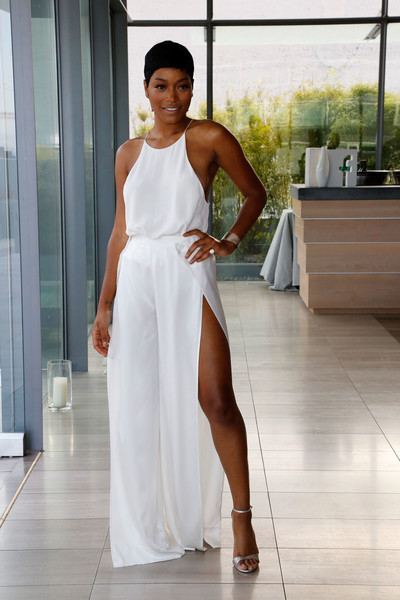 Mars thinks – Oh my…Akeelah has grown up. This outfit looks extremely comfortable, has major sex appeal, yet doesn't give off the impression of trying too hard. This definitely gets the thumbs up from me. Great for summer nuptials or to wear to your next destination wedding. I'm sure Venus can advise on how to best accessorize this look. To please me, just throw on some high uncomfortable shoes that make those calves "pop."

Venus thinks – Let's take these nuptials to the beach! This look alongside her sleek cut is timeless. I love the silver sandal and pant splits. This look by ALIX is perfect  for a beach bride or guest of the bride and groom. I would probably add a choker, but the look can definitely go without it.
Check out what Mars and Venus had to say about wedding fashion last week here!