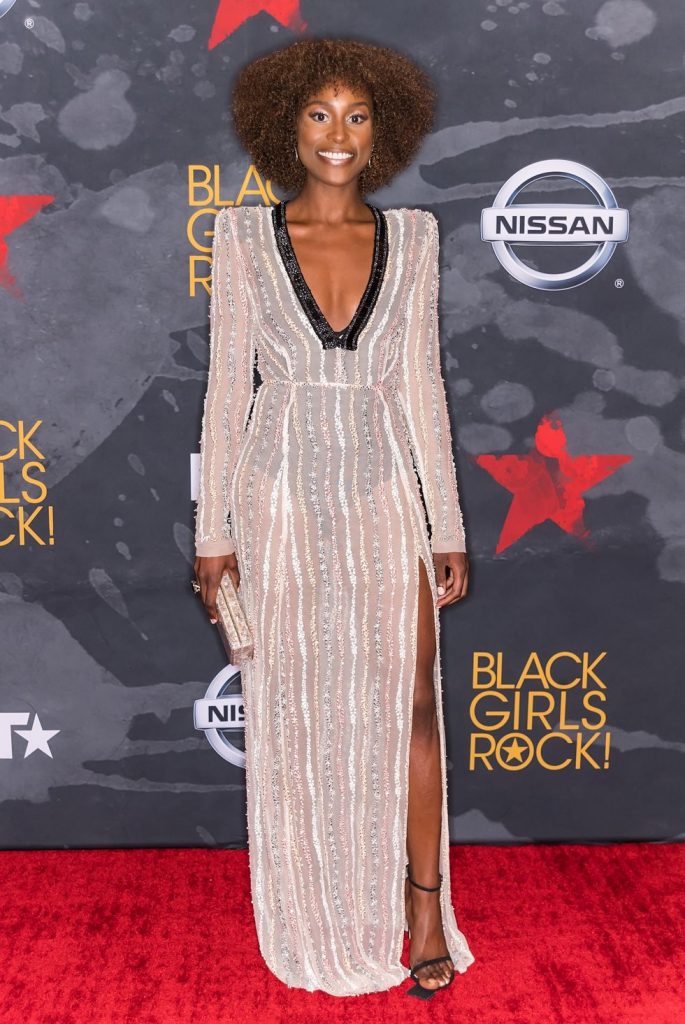 Mars thinks – Soooooo, I think this dress works for only one body type – tall & thin.
I see how it could work, but I'm not really a fan of this look. The low cut combined with high slit could be super sexy, however not my recommendation for a bride looking to steal the spotlight. In the above image, I prefer this look without a belt. Either way, a confident and daring bride could definitely persuade me to change my view of this dress.
Venus thinks – There was nothing insecure about HBO star Issa Rae at BET's Black Girls Rock! This stunning frock by Lei Lou stole the show ed pills that really work. I love that this gown is white with a hint of black and a lot of sparkle. This is the perfect look for a bride who wants to shine for her beach nuptials .
What do you guys think?
Check out what Mars and Venus had to say about wedding fashion last week here!