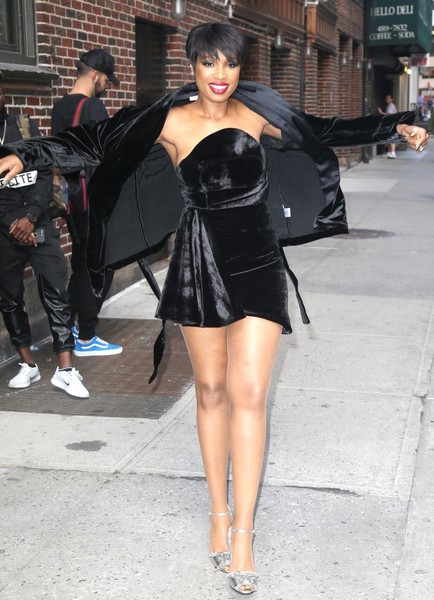 Mars thinks – How tall is Jennifer? The internet is telling me 5'9″, but those legs may be telling me she's taller. I like the short velvet dress as a sexy date outfit. However, I'd like to nix the blazer. Few accessories are needed to complete this look. I'll defer to Venus about the shoe game. Overall J. Hud gets a thumbs up from Cousin Mars.
Venus thinks – A velvet mini dress is perfect for the occasion! Jennifer is giving us ALL legs in this frock and I love it. Mars the shoes aren't my favorite. I would've preferred a black patent leather Louboutin, but I'll take the silver sandal.
What do you guys think?
Check out what Mars and Venus had to say about wedding fashion last week here!