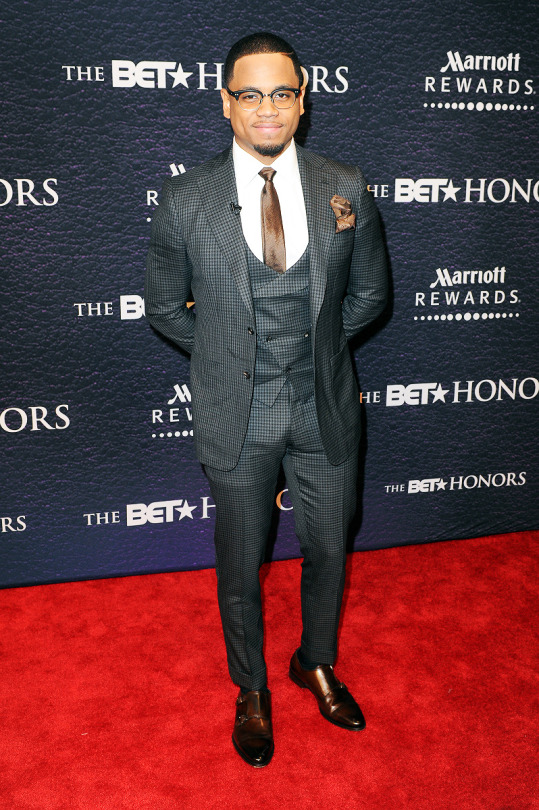 Mars thinks – I'm feeling this suit. In fact, I would like to add this suit to my collection. The three piece has made a strong come back in recent years and the newer vest cut/style has drastically helped this surge. Mack Wilds balances these colors perfectly and the fit of this suit is impeccable. For those grooms-to-be that are interested in straying away from the "normal" wedding day suits, this is a great option.
Venus thinks  – Are we critiquing the suit or the man in the suit? This look is perfect! I love combinations of brown and grey. Ladies and gentlemen did you check out the cognac shoes? Great choice for a groom's big day or bachelor party works for me. Mars, I have to say you outdid yourself this week. (lol)
         Check out what Mars and Venus had to say last week here.