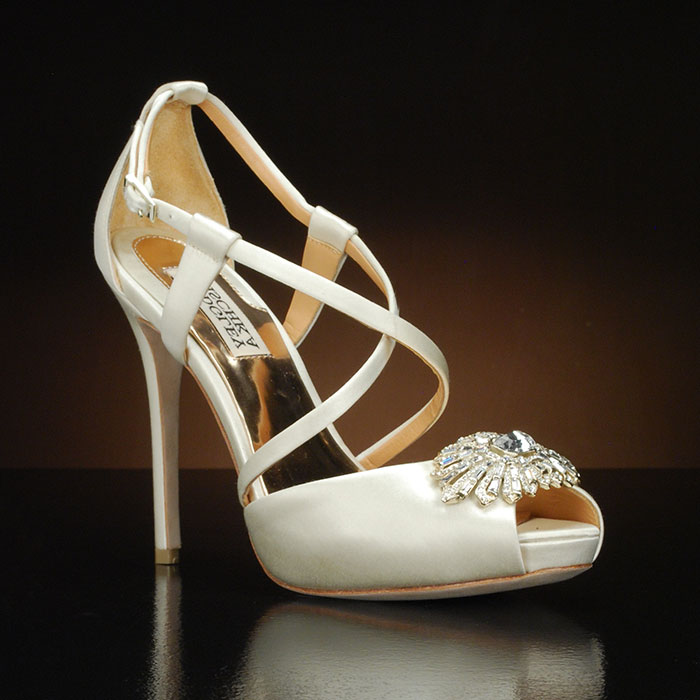 I'm a huge gift person. I love to give and receive. I knew gift giving was my love language without even taking the quiz. Leonard knows this about me, and as much as he tries to deny me gifts, when it really counts he always comes through. So I was beyond ecstatic when right after I picked out my wedding dress he told me that his wedding gift to me would be my wedding shoes! I immediately started searching for the perfect pair.
My dress is ivory and blush so I wanted to stick with an ivory shoe. My first destination was Christian Louboutin. With Leonard paying, I jumped at the opportunity to own my first pair of red bottoms. Unfortunately, I was extremely disappointed with my options. Don't get me wrong, there were definitely some gorgeous shoes, but no ivory bridal shoes. I performed an exhausted search. Pretty much every inch of the Internet was searched before I buried my red bottom dreams. I expanded my search and looked at every shoe Nordys, Bloomys and Saks had to offer. I spent all day looking at shoes on my iPad with no luck. Finally Leonard and I just went to the mall. After driving an hour from our house in South Bay to Beverly Hills I was determined to leave with a pair of shoes. That trip was a bust.
I was getting so frustrated that I decided to stop looking. I focused my attention elsewhere and forgot all about my shoe dilemma. That was until the bridal salon called to schedule my first fitting. The consultant scheduled me for a Friday fitting and before hanging up reminded me to bring the undergarments and the shoes I'd be wearing at my wedding. Crap!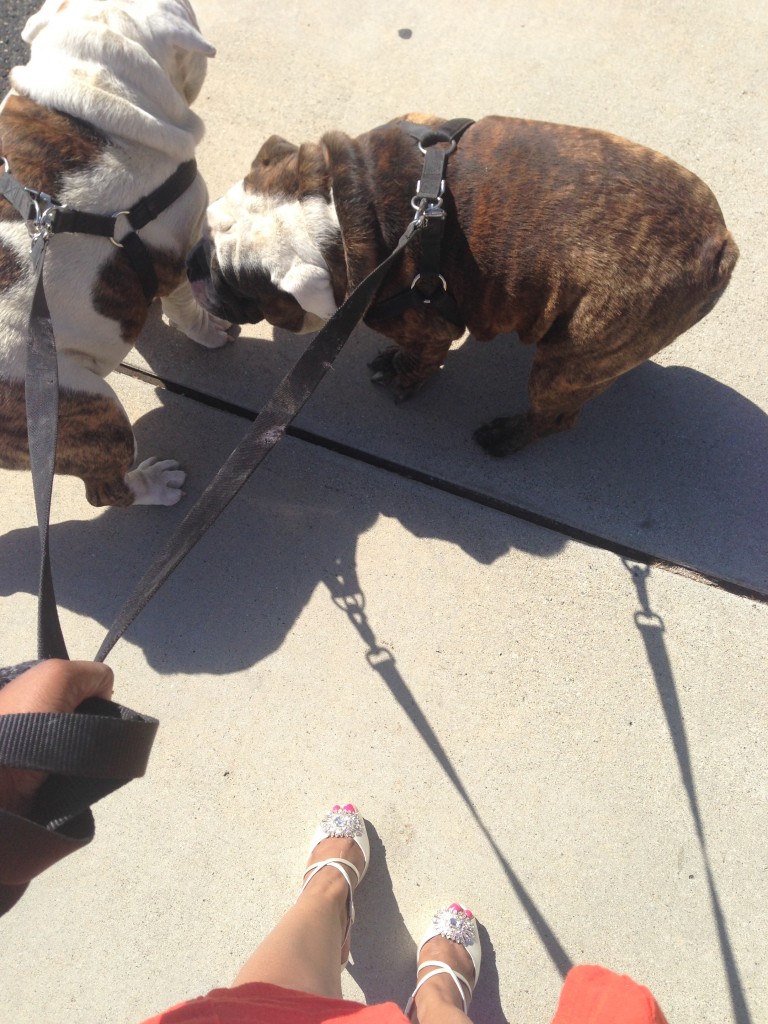 Now I had exactly 10 days to find the perfect bridal shoe. To make things worse, the day after I scheduled my appointment I had to leave LA for a business trip. And because I'd probably be ordering shoes online I didn't have 10 days, it was more like two. I needed to order my shoes in the next 48 hours to ensure they'd get there by the following Friday in time for my appointment. I was in panic mode. Once I checked into my hotel room in Montana, I immediate assessed their free WiFi and started my search again. This time, instead of looking for top designers and searching through their bridal selection, I just did a Google search for "ivory bridal shoes." The first site that popped up was Badgley Mischka. I'd searched through all of their shoes as well, but admittedly put them on the back burner while I played out my Louboutin fantasy. This time my focus was different. I needed a great shoe to go with my great dress – and I needed it now. But I refused to settle. That night I had multiple browsers with multiple tabs open and sometime around 1am I found my perfect bridal shoe.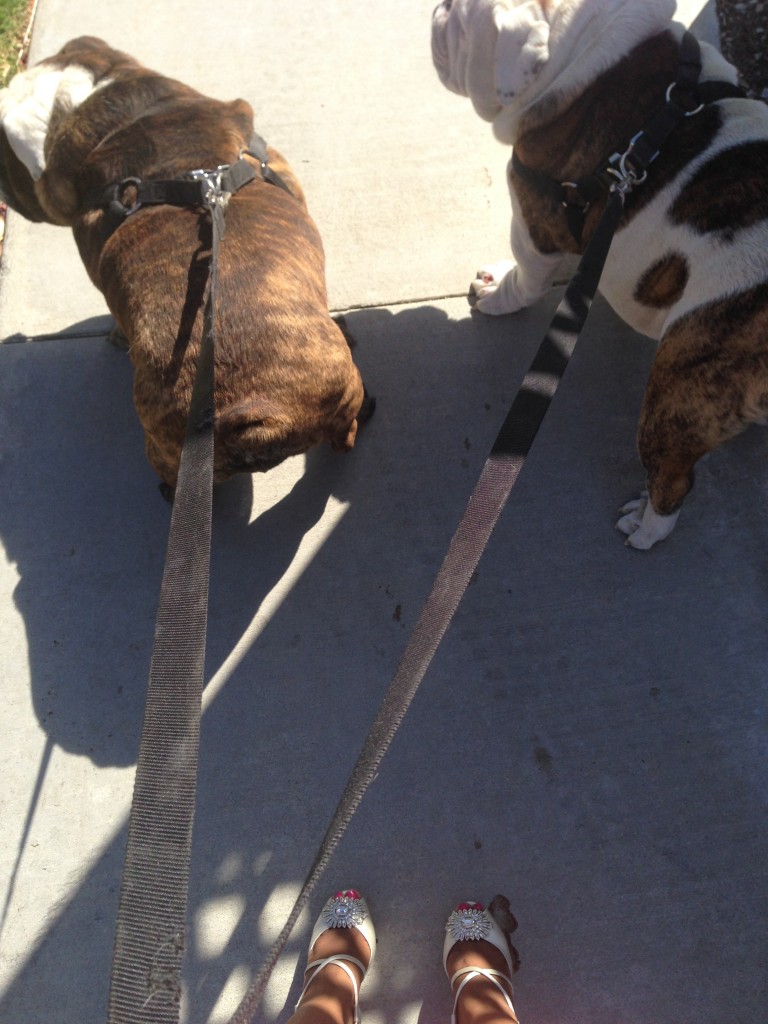 My shoes arrived that following Thursday. And the next day, at my fitting, they complimented my dress perfectly. But after standing in brand new shoes for an hour while my seamstress worked on my bustle, I knew I would be in a world of trouble on my wedding night if I didn't get them broken in. I started wearing the shoes around the house while I worked and did chores until they didn't hurt any more. I jumped and ran and danced to the entire Beyonce CD to ensure they were ready. Now I'm confident that I can dance the night away at my wedding and not worry about sore toes.
Find out why Nicole can't wait to change her name post-I Do here.