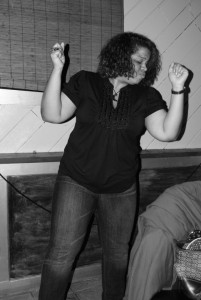 Success! God is good, and prayer works.  My bridal party has been successfully outfitted. The second outing with my bridesmaids went better than I could have hoped. So well in fact, that within an hour and a half all three ladies were in agreeance, fitted and had their dresses ordered. Yay!

Now it's my turn, I currently have two dresses, one that is too big and one that is too small. The small one was given to me by a friend and is absolutely beautiful. It serves as my weight loss inspiration, however I have to be realistic. I can't wait too long or I may have nothing. The dress that's too big, I adore. My plan is to have it sized down, however my teenager is encouraging me to continue looking. When I tried it on, her response was less than enthusiastic and complementary at the same time. Let me explain. After I put on the dress and revealed myself in all my bridedom she says, "Its pretty. Even though it's too big I can see how nice it will look on you. If this is the dress you wear on your wedding day you will look beautiful, but…" But, but, did she just say but? Nothing good ever follows but. Panic began setting in. She continues, " I think you are playing it safe. You have a nice shape and can pull off a spicier look. You're still spicy and you are making a safe choice."
Okay lets take that all in. My teenage daughter just paid me an unsolicited compliment.  As a thirty plus year old woman, knocking on forty, having my daughter see me as spicy is a euphoria that is indescribable. So never mind that she gave the dress I was in love with less that rave reviews. Never mind it will send me back to square one in dress shopping. My baby thinks I still got it. Who knew? I was super siked.
This upcoming Saturday my undercover cheerleader and I have an appointment at a bridal salon. I have chosen to forego the entourage to the bridal shop and just take my baby girl. I know I will get an honest, supportive answer from her. Having a grown-up relationship with the child I raised. Priceless.