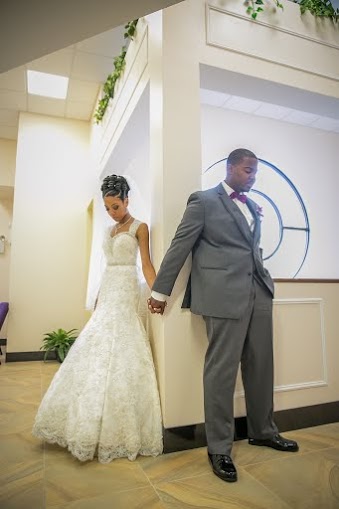 New York newlyweds Leah and Brandon received such positive feedback from their Tie the Knot Tuesday feature last week that it was only right to share the couple's heartwarming wedding highlight video this week. There's plenty to smile about in this video: The duo's palpable love for each other, the friends and family doting on the bride to ensure she was picture perfect for her strut down the aisle, the groom crying at the altar (!) and the true sense that this couple takes their covenant of marriage seriously. Enjoy!
[vsw id="104192325″ source="vimeo" width="425″ height="344″ autoplay="no"]
 [Video by MPW Media Group.]
Revisit the couple's wedding feature here and engagement pictures here!
Take a look at past Tie the Knot Tuesday features here.
***Did you or someone you know recently tie the knot? Complete this brief form and the wedding just might be featured in an upcoming Black Bridal Bliss feature!***