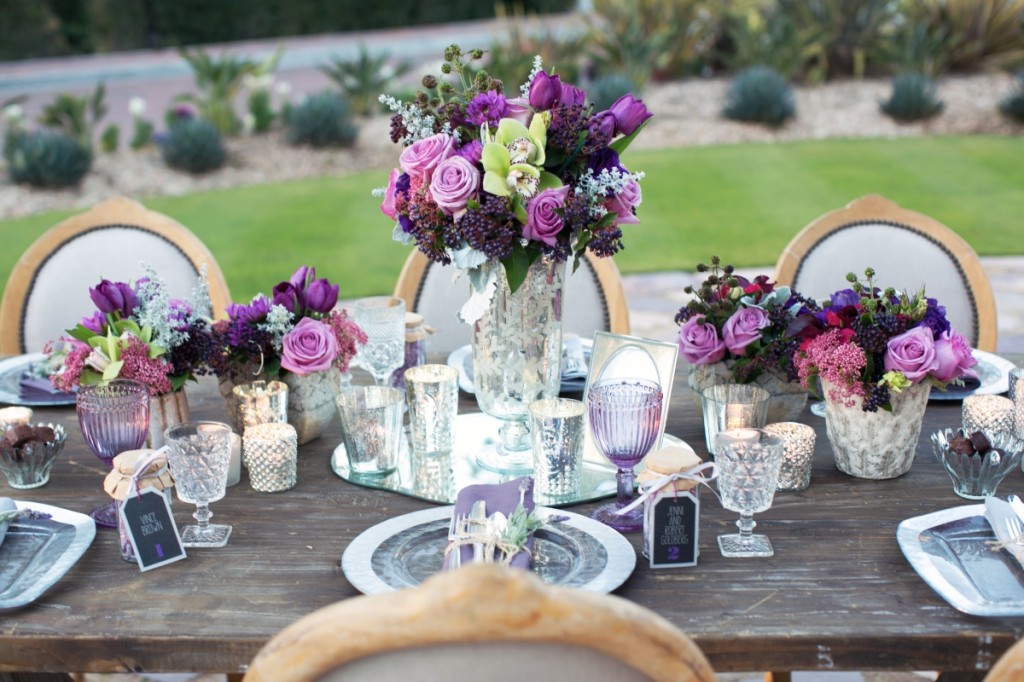 Many brides crave elaborate floral arrangements for their nuptials but
get sticker shock when they learn how much those buds actually cost.
Reality Check: Flowers get expensive fast; especially for a wedding.
Take heed to the suggestions below to get flowers that still wow yet
won't put you and your soon-to-be spouse in the red.
1 – Be Flexible
An intricate flower wall of peonies, dozens of
centerpieces, plus bouquets for ten bridesmaids is going to cost a
pretty penny. Instead, incorporate the more expensive blooms of
choice for your bouquet and select an affordable variety for everything
else.
INSIDER TIP: Mums, freesias and stock roses are quite affordable
and photograph beautifully.
2 – Rethink Fillers
Believe it or not, baby's breath can make gorgeous
bouquets and centerpieces; especially in the hands of an experienced
florist.
INSIDER TIP: Pack this type of flower closely together for an
elevated look.
3 – Choose In-Season Flowers
If you opt not to go with one of the
suggestions above, we strongly urge you to select flowers that are in-
season and local. Sure you can get practically any flower flown in from
anywhere in the world for your special day, but you will certainly pay
for it.
INSIDER TIP: Not only is this wallet-friendly but it is green friendly
to use locally grown blooms so you're helping the environment as well.
4 – Embrace R&R (Recycle and Reuse)
Repurpose floral arrangements
from your wedding ceremony at the reception as decorations for the
guest book table, restrooms, dessert table, etc. Win- Win!
INSIDER TIP: If you do not have a planner, recruit a friend to transfer ceremony flowers to reception area.
5 – Limit Flowers
One of the best ways to reduce your floral budget is
by simply opting to use fewer florals. Create a different focal point for
your centerpieces such as candles, fruit, or even framed photographs.
This will save you major coins as you scale back your floral
arrangements.
INSIDER TIP: Tealight, taper and pillar candles are
stunning when artfully arranged on a tabletop. You can purchase pretty
vessels at your neighborhood dollar store.