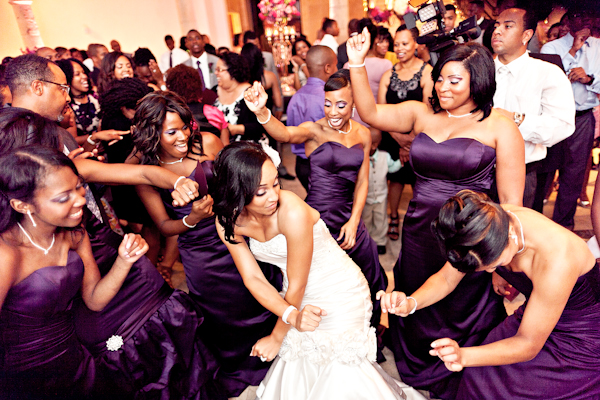 Do you remember that feeling you got when he got down on one knee?
Well now it's your turn to pop the big question to your girls and ask them to be your bridesmaids! Whether they've been with you since kindergarten, high school, college or your first "real" job; these ladies have always been in your front row. Show them just how much they mean to you by choosing a fun and creative way to ask them to be involved in your big day.
Because after all, you've got the guy; but you'll always cherish having your girls by your side.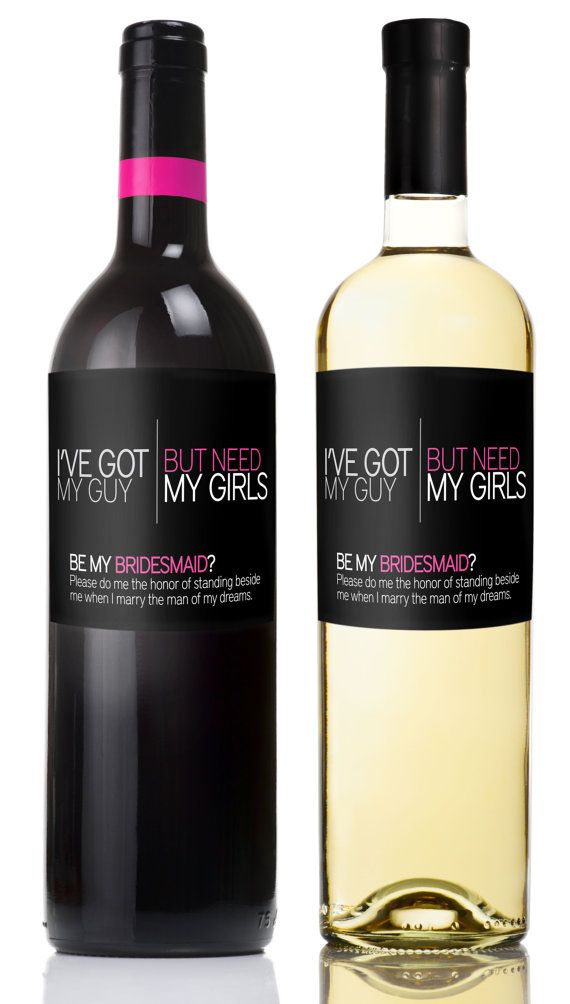 1) PERSONALIZED WINE – If you and your friends love wine, create a personalized label on their favorite bottle of vino. Etsy has a plethora of shops that can personalize things for you. Examples here and here.
2) PUT A RING ON IT! – Pop the question with a ring of your own using DIY skills or a nostalgic ring pop.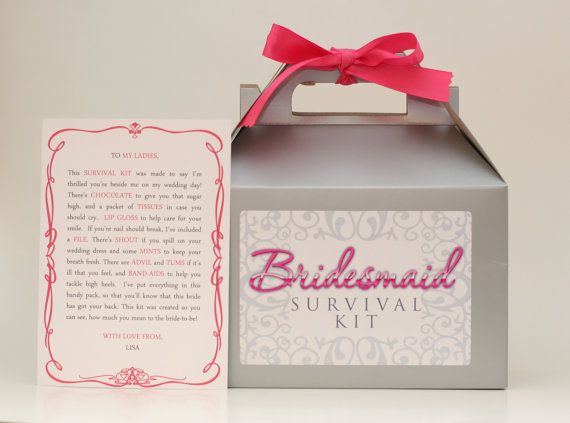 3) SEND HER PACKING – Pack a personalized Bridesmaid's Survival Kit in a mini suitcase.
4) GET PICTURE PERFECT – Make a soft-covered photo book with Artifact Uprising using your favorite photos of your and your bridesmaid-to-be. They can easily use photos from Instagram or photos you upload. End your last picture with a message asking your girlfriend to be your bridesmaid.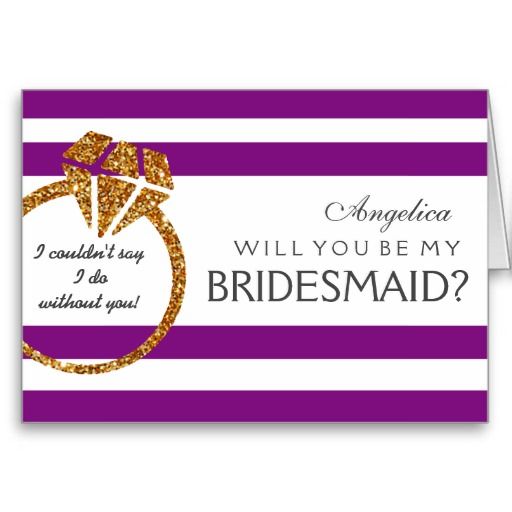 5) CREATE A HALLMARK MOMENT – Sometimes a simple yet heartfelt card like this one can do the trick.
BONUS! Below are a few cute phrases that are great to use when asking someone to be your bridesmaid! (You're welcome.)
I can't say I do… Without you
"B" is for… Bridesmaid
Will you be my… Bridesmaid?
I've got the guy… But I need my girls!
It's my turn to pop the question
Share which of the above options is your fave in the comments! We also wanna know how you popped the question to your girls and why.