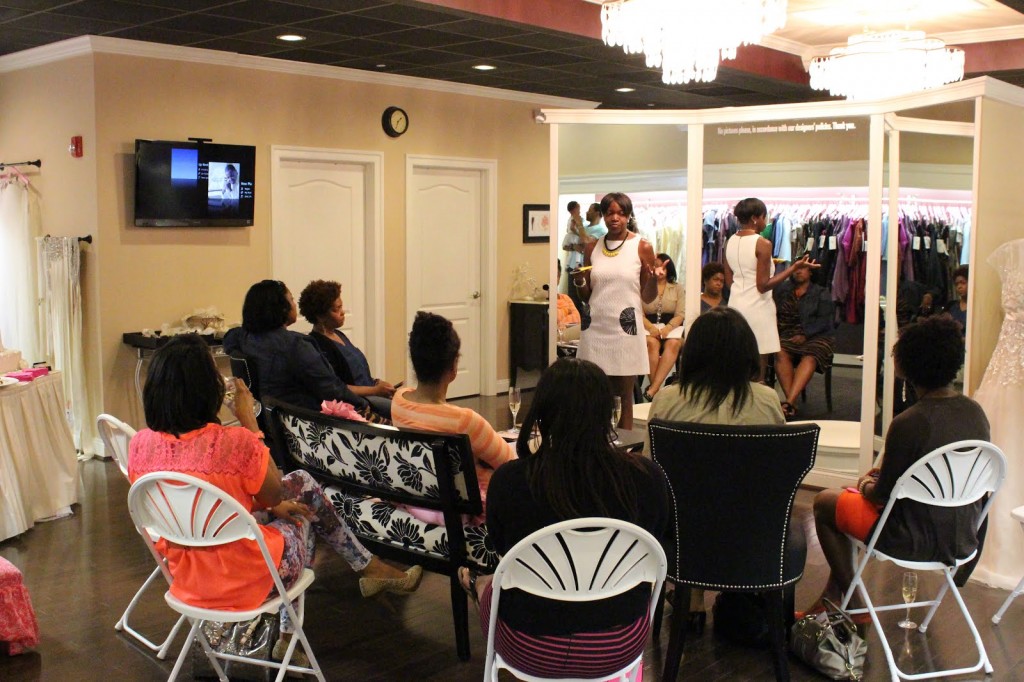 Earlier this month, Triple B joined forces with the lovely bridal boutique Soliloquy right outside of Washington, D.C. for a fun afternoon of trying on stunning wedding dresses by the likes of Kevan Hall, awesome gift bags and champagne. I shared some wedding planning tips with attendees and since the feedback was so positive, I felt it was only right to extend the information to those in the Triple B audience who can benefit from it as well. Check it out!
1 – CENTERPIECES – Think beyond flowers (which of course are lovely but say very little about who you are as a couple) and consider incorporating photographs, movies, books or even your favorite travel destinations to your reception tables. These make for great conversation starters for your guests. One caveat: Avoid adding all the items mentioned on one table less your wedding begin to look and feel like a random variety show.
2 – TOASTS – Experts like David Tutera agree that this is one of the most neglected elements to make a wedding more personable – and it is free! Be sure you and your new spouse take time during the reception (a few minutes each is plenty) to speak from the heart. And don't be afraid to insert a bit of humor into your speech.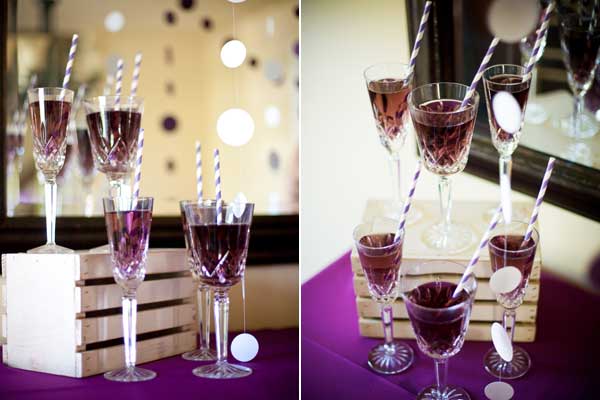 3 – SIGNATURE DRINKS – Remix a tried and true cocktail or throw on your mixologists hats and create your own specialty drink(s) and then give them fun names that speak to you and your sweetie.
4 – OFFICIANT – If you're not having a religious ceremony, ask a loved one to be your officiant. Someone who personally knows you both will bring a sense of familiarity to the nuptials. Fun fact: It is free to get ordained online through the Universal Life Church.
5 – DO YOUR GUESTS A "FAVOR" – Who says you have to give your guests wedding favors? Buck tradition and nix them if you and your partner feel the need. However if you're still anxious to gift your guests with favors, think beyond candles and books of matches. Fans that also serve as programs or even a culinary treat using a trusted family recipe are options that can be considered. A brief handwritten note attached to the pastry, hot sauce — whatever you and your sweetie decide on — explaining where the recipe originated will let your guests know that genuine time and thought went into selecting your favors.
And don't forget to use Tie the Knot Tuesday couples as inspiration for unique and budget-friendly wedding ideas!