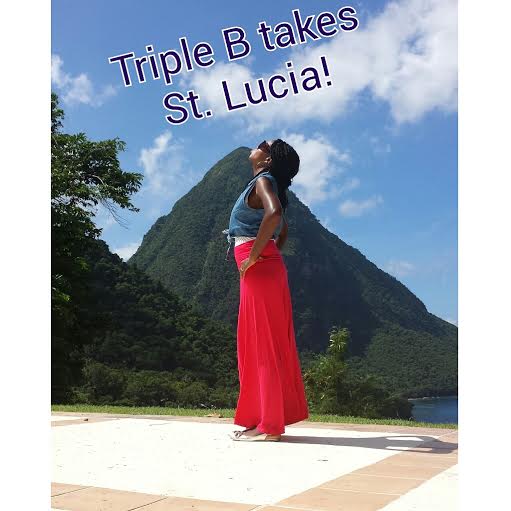 Picture perfect postcard views at every turn? Scrumptious, freshly prepared cuisine? Most importantly being welcomed by the warm and friendly people who call this island home? Why wouldn't BlackBridalBliss.com accept an invitation to attend the 2nd Annual LoveElevated Wedding Symposium in St. Lucia? This week, you'll get an insider "highlight reel" of the awesome trip. Today Triple B is rounding up six top venues for an unforgettable wedding on the beautiful island of St. Lucia. Please note that I personally visited each of these venues so if they made this list, it is for good reason. Here are my picks of properties anyone toying with the idea of a destination wedding in St. Lucia should consider: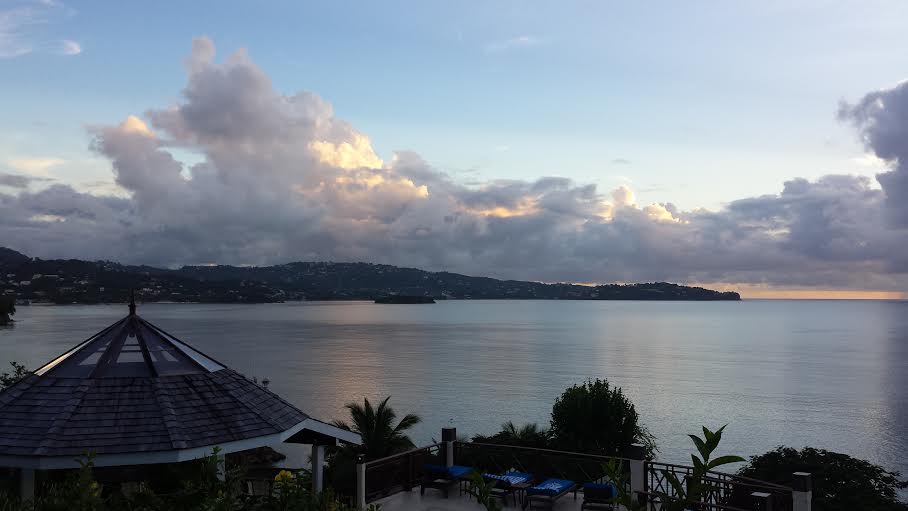 Calabash Cove: Ideal for discerning couples seeking an intimate space for their nuptials with a bed and breakfast feel yet all the modern amenities of a larger chain like a full-service spa and gym. Calabash only has 26 rooms and therefore owner Konrad Wagner prides himself on being able to provide guests with attentiveness like accommodating a strict gluten-free diet or serving up fresh squeezed mango juice on a whim. There's a certain mystical vibe at Calabash that also makes it a sexy option for couples yearning a romantic escape. Get specifics on wedding packages and rates here.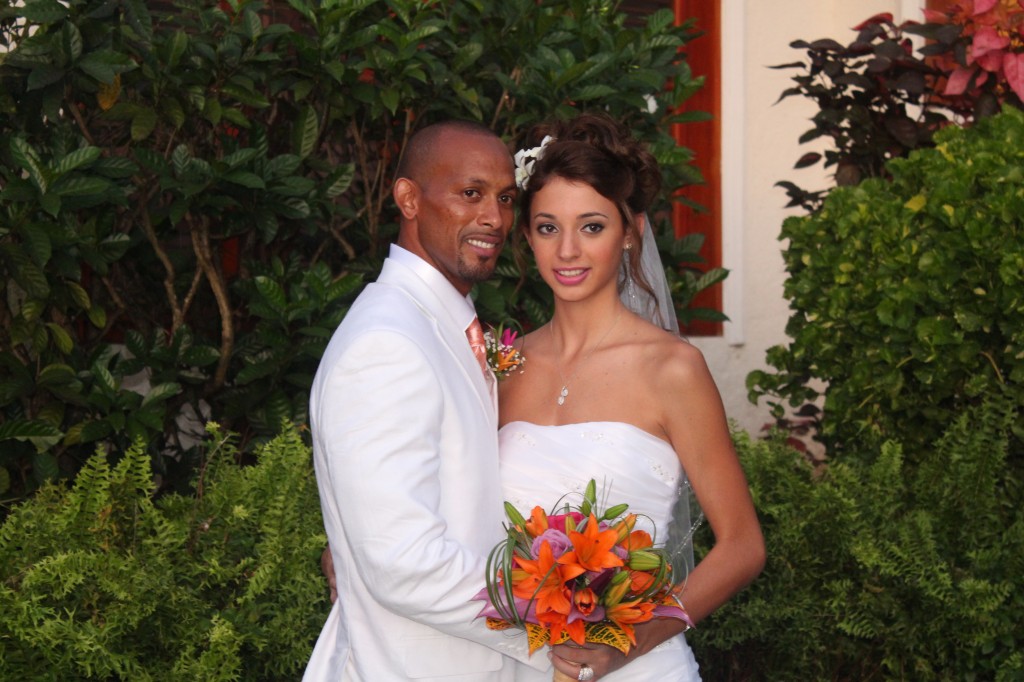 Cap Maison: All attendees of the symposium were invited to attend a mock wedding at Cap Maison and while the execution of the wedding needed some logistical tweaking, the property itself is simply breathtaking. The family-owned hotel offers luxury sans pretension. Their renowned Cliff at Cap restaurant is the perfect locale for a sunset wedding reception or even rehearsal dinner, especially partnered with the magical patio views. Get specifics on wedding packages and rates here.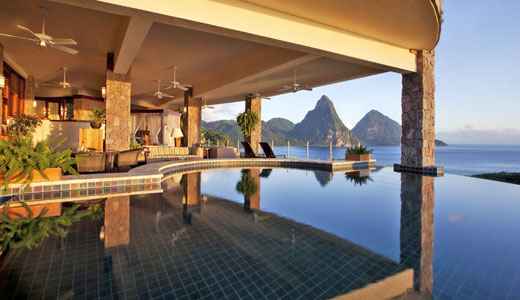 Jade Mountain: Ever wonder how the "one percent" of the world vacations? Well, Jade Mountain gives you a pretty good idea. This resort constantly earns accolades for their green-friendly amenities (no rooms have air conditioners) but this is easy to pull off since all of the suites are missing a wall — the missing "wall" faces a jaw-dropping view of the Pitons. Butler service, five-star organic cuisine, personal infinity swimming pools and no televisions or radios in room (the latter is a plus to many) are all a given at Jade Mountain. One con however: This resort can be a hassle to get to by car so most guests arrive via private aircraft or boat. Get specifics on wedding packages and rates here.

The Landings: There are one, two, three and even four bedroom suites with sleek modern furnishings available at The Landings, as well as tennis courts, butler service, private beach access and more. My group and I were treated to a delicious five-course meal in one of the Landing's largest suites prepared by our own chef for the evening who personally walked us through the entire menu. (This can be arranged for any guest.) Get specifics on wedding packages and rates here. *Couples should take advantage of the resort's tandem bicycles — free for guests to rent during their stay.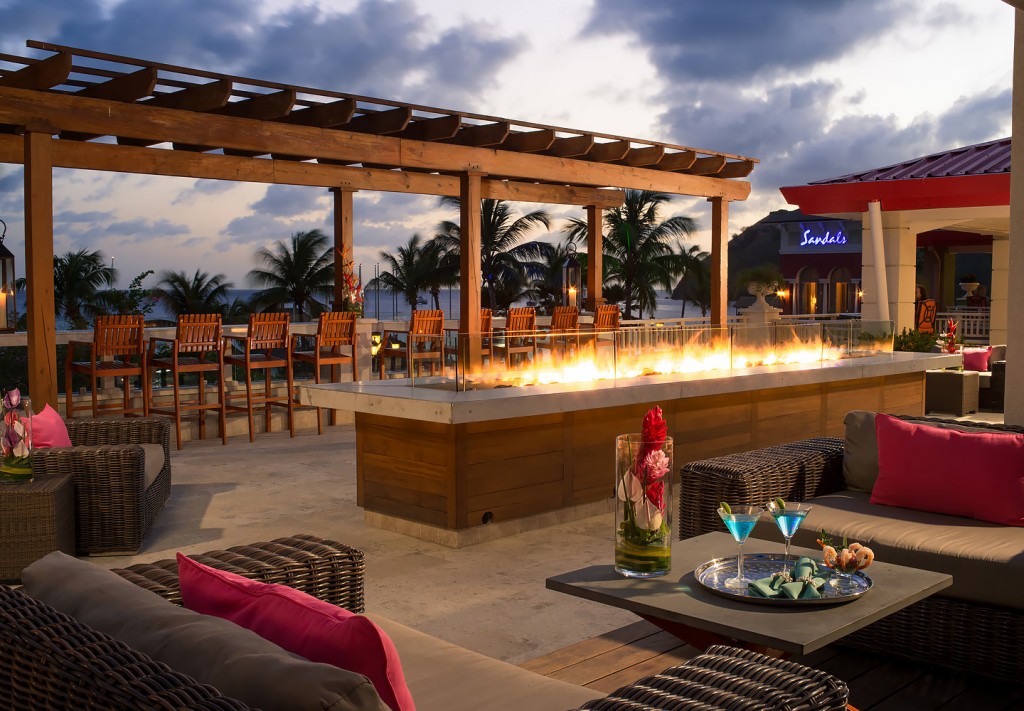 Sandals Grande: For the nearlywed couple that wants to get the most bang for their buck — and especially for their guests — Sandals is a smart option. While they don't offer the same personal attention as the other resorts on this list, they do offer superb value. This all-inclusive property is budget-friendly yet offers access to a beautiful beach, spa, several eateries/restaurants and a courteous staff. *Try the Bob Marley cocktail upon check-in to wipe out any post-travel stress. Get specifics on wedding packages and rates here. Note that this is one of three Sandals properties on the island.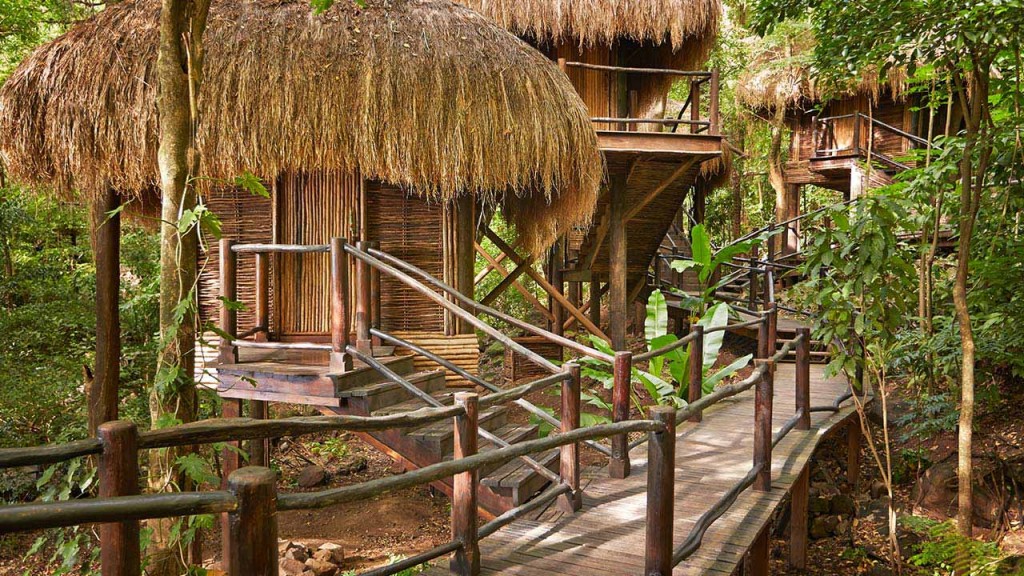 Sugar Beach: The attention to detail at Sugar Beach St. Lucia is something to write home about. Check out this story I shared on Instagram. Offering most of the luxury that Jade Mountain boasts like butler service and personal infinity pools, this property actually won me over for their perceived treatment of staff all of whom are treated like family. Each room is also quipped with an iPad and a personal cell phone that works anywhere on the island (also has the resort's shuttle service and assigned butler on speed dial). The sleep-inducing lava stone massage I received at Sugar Beach's award-winning Rainforest Spa didn't hurt either. Get specifics on wedding packages and rates here.
BONUS: Bay Gardens Beach Resort isn't one of the properties visited during this trip but it was represented at the Symposium and former Tie the Knot Tuesday bride Breanne Barnard Thomas wed there in a gorge beachfront ceremony. Bay Gardens is a venue worth having on your radar as well.
Insider Tip: Sugar Beach and Jade Mountain are located in the south while the other properties on this list are nestled in the north. The island of St. Lucia is distinctly separated by the north and the south. By sailboat it takes about 45 minutes to get from one end to the other (on a clear, sunny day the ride is quite tranquil and scenic) while the voyage in a vehicle is approximately an hour and a half long and can get pretty bumpy.
Insider Tip #2: Be sure to inquire about rules on children as many of the island's resorts aren't kid-friendly.
Check out these tips from real brides on planning your own destination wedding.
Revisit Triple B's recap of all things destination wedding planning in St. Thomas, St. John and St. Croix.
[All images courtesy of corresponding resorts excluding Calabash Cove and mock wedding pic which BBB acquired on site.]