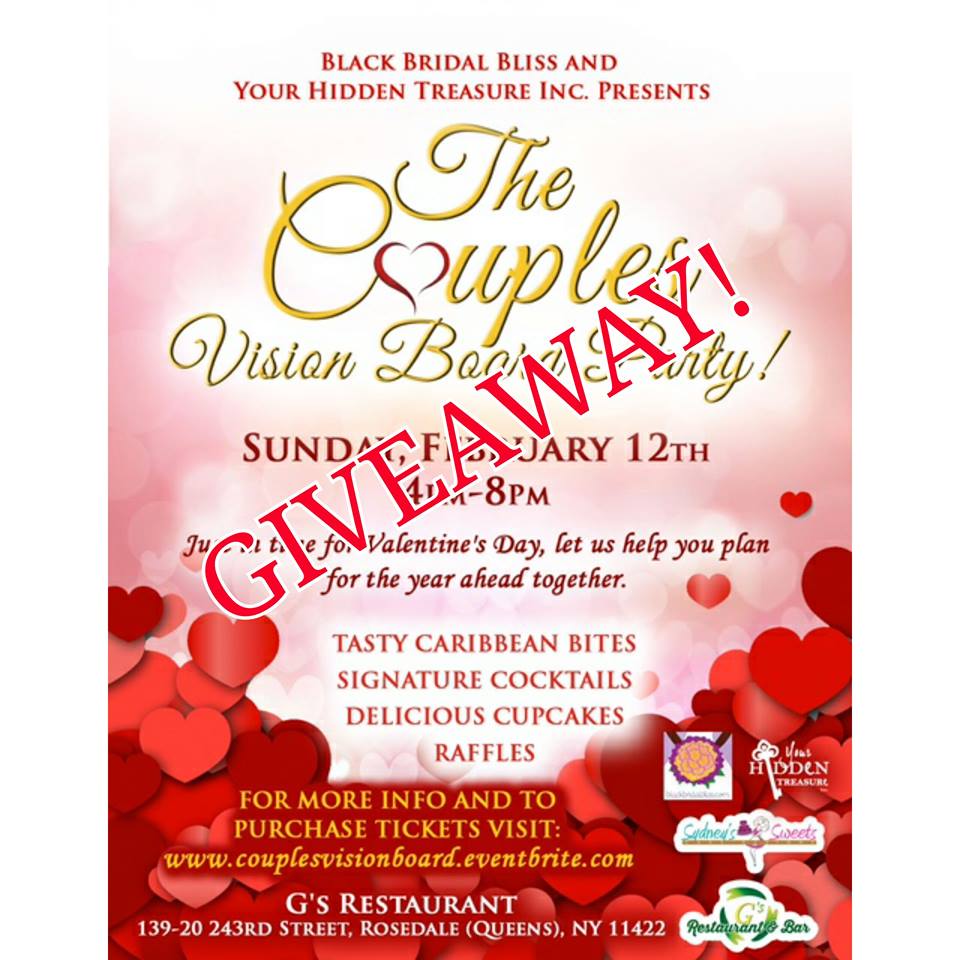 BREAKING NEWS: We're gifting not one but two sets of tickets for tomorrow's Couples Vision Board Party courtesy of my generous mother! Her only request is that the tickets be given to couples who want to attend the party but financially don't have the means to purchase tickets on their own at this time. If this is you or someone you know, leave a comment below or shoot me an email ASAP to [email protected]. Remember, in addition to creating vision boards with other cool couples, we're going to have food, drinks, cupcakes and music: Good times ahead!
Here's the Eventbrite link for more info: https://couplesvisionboard.eventbrite.com
Please forward this post to all your folks in the NY tri-state area.