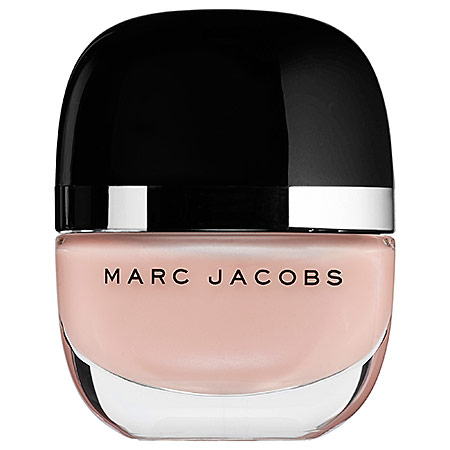 Still looking for a pretty polish for your wedding day nails? Most brides choose to skip over-the-top nail art and stick to simple soft pink shades. And understandably so: They're sophisticated and timeless. Below are neutral polishes from Essie to Marc Jacobs that can work for your wedding day.
Marc Jacobs, Daisy #102, $18; sephora.com (above)
This Marc Jacobs shade is part of the 24 Enamored Hi-Shine Lacquer collection. They don't call it hi-shine for no reason; with just a coat or two of this polish it's like 30 coats of lacquer. You get a smooth wet-look finish and it's chip-resistant. Fun fact: The shiny finish of the fancy cap was inspired by designer Marc Jacobs's coffee table.
Photo credit: Sephora
Essie, Ballet Slippers, $8.50; essie.com (see bottom pic)
Essie's Ballet Slippers nail polish is an industry fave. This shade is a classic pink that's not too pale or too sheer. The neutral shade goes with practically every skin-tone so it's perfect for brides with cafe latte complexions to dark chocolate. Ballet Slippers is also a celebrity favorite, it was recently seen on actress, Michelle Dockery from Downton Abbey at the SAG Awards and Queen Elizabeth II is known to only wear Ballet Slippers on her nails.
Photo Credit: Essie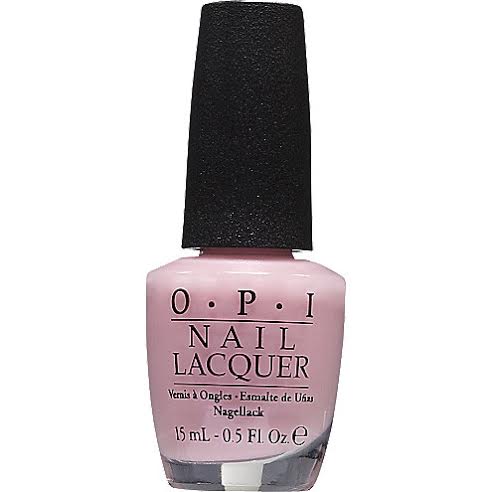 OPI, It's A Girl, $8.50; sallybeauty.com
It's A Girl by OPI is a soft pink with a bit of sheer essence. It doesn't streak and has enough shine to it so you can omit a top coat. OPI is known to be long lasting, it brings a wide brush for fast application and it's free of DBP (dibutyl phthalate), Toluene, and Formaldehyde.
Photo Credit: Sally Beauty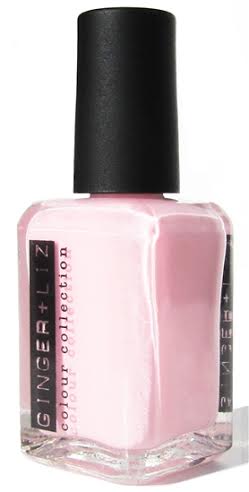 Ginger + Liz, Demi Cup, $12; gingerandliz.com
Ginger + Liz launched in 2010 by two young African American women, Ginger Johnson and Liz Pickett and regularly used by celebrity manicurist Lisa Logan on her clients. Celebrities such as Beyoncé, Solange Knowles, and Taraji P. Henson have worn their polishes. They're vegan friendly and free from harsh chemicals like DBP, camphor and resin. Demi Cup, is a soft pink crème that is long wearing and fast drying. It gives nails a pretty finishing touch without having to apply more than two coats.
Photo Credit: Ginger + Liz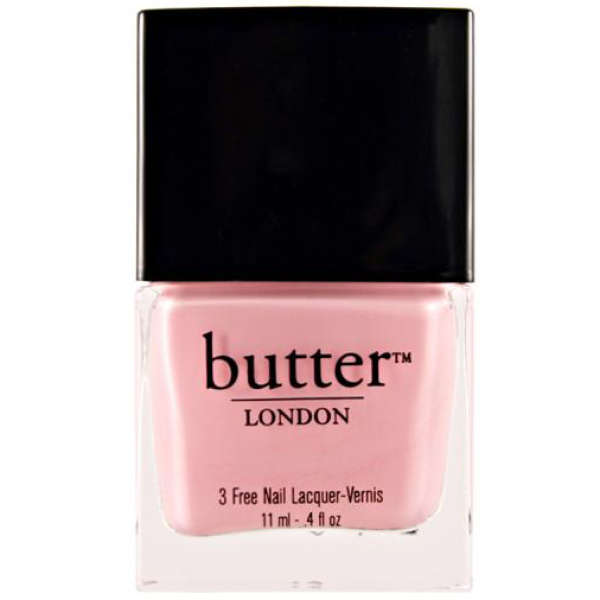 butterLONDON, Teddy Girl, $15; butterlondon.com
butter LONDON is a high-end brand from the UK that brings the catwalk right to your nails. All colors are inspired by the runway so keep that in mind when you're walking down the aisle. Their Teddy Girl polish is a pastel pink that's creamy and with just two coats gives off a nice shade of pink. Butter London nail polishes are green friendly as well so they're free of Formaldehyde, Toluene and other toxic chemicals.
Photo Credit: butterLONDON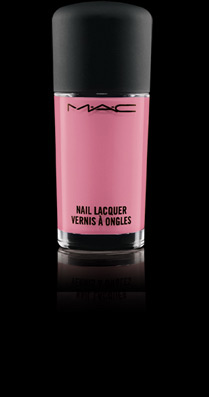 MAC, Snob, $16; maccosmetics.com
MAC Snob is a light, neutral pink with a cream finish. Since it has a cream finish, expect it to be a little thick so apply lightly at first. MAC nail polishes condition and provide UV protection for your nails so for those having a beach side wedding, this polish is ideal. If you want to complement your nails to your lip color than try their Snob tinted lipglass or their Snob lipstick.
Photo Credit: MAC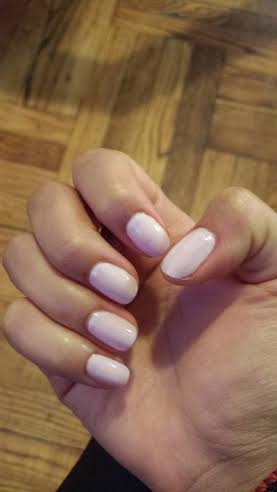 Which polish is your favorite?