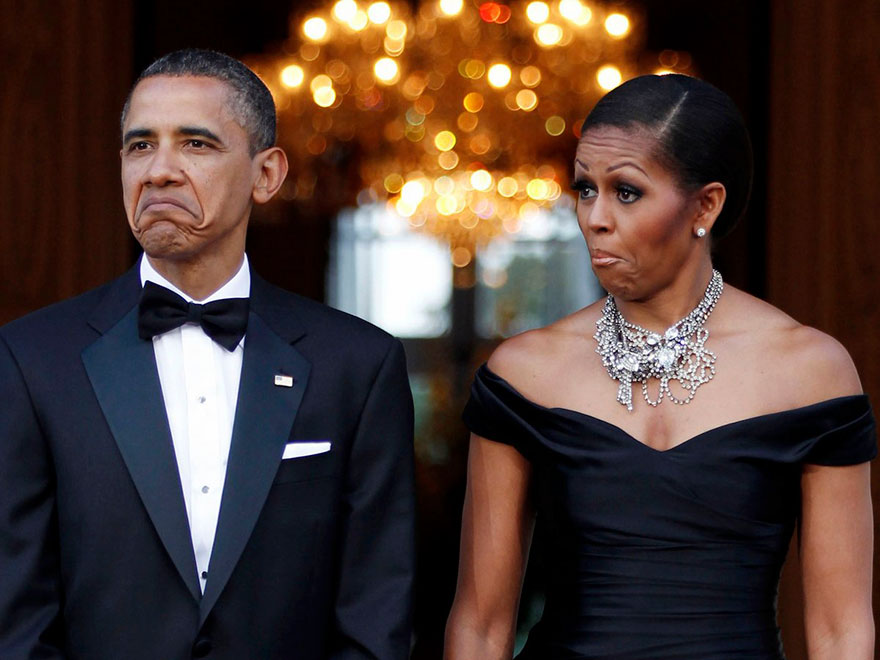 The Obamas celebrated their 25th wedding anniversary this week and Mr. President (no typo) shared a sweet message with his better half via video. View it below:
https://www.youtube.com/watch?v=a161Dv1dlJ4
It's Bridal Fashion Week in the Big Apple! Get a play-by-play on and off the runway by following Triple B on Instagram. Here's a taste from the Anna Barge show.
Budget Brides, listen up: TJ Maxx now has a dedicated wedding shop! (You're welcome.) Get the scoop here
Cool new wedding registry find! Our girl and budding mompreneur Ayesha Curry debuted her set of pots, pans and other culinary merchandise at Target this week. Check it out here
Searching for date night ideas? If you're in the New York City area, be sure to catch the Black Intimacy Film Series at the Metropolitan Museum of Art (MoMa) featuring cult faves such as Claudine, Crooklyn and Night Catches Us. Read more about this important exhibit here