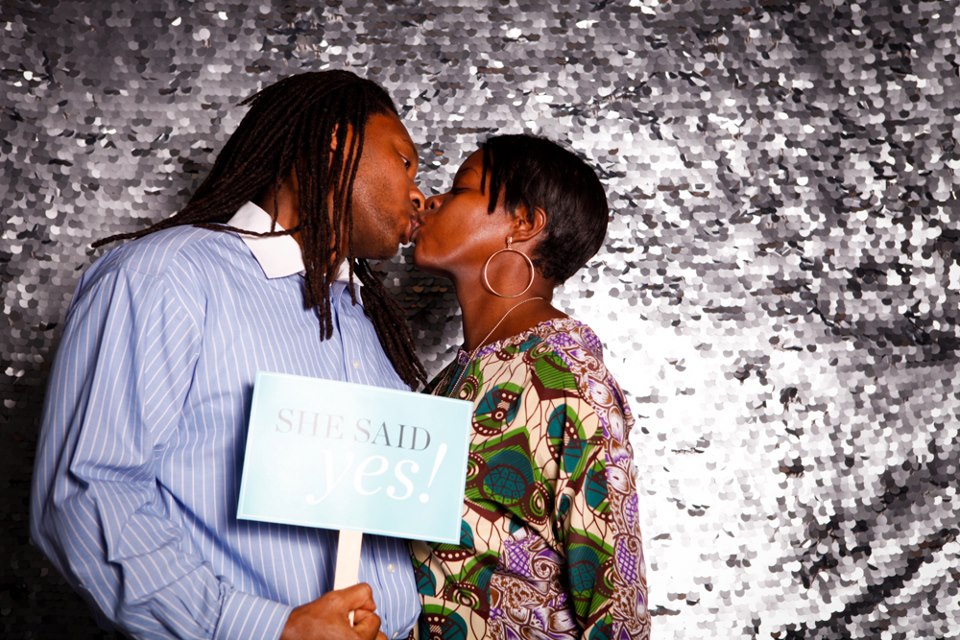 Nearlyweds if you're in the midst of wedding planning, chances are you are neck-deep in scheduling lots of tastings, venue walk-throughs and dozens of other vendor appointments. Juggling it all along with your already hectic life (because I don't know many Black women who aren't pulled into a multitude of directions) can begin to seem more like work than play. But I strongly urge you not to stay in that place and here's why.
Have a tasting scheduled this weekend with your caterer? Make it a date with your honey. Dress up and encourage him to as well, flirt and enjoy the moment(s). Or maybe you're staying in this weekend to narrow down musical selections for your DJ to play at your reception. Order take-out from your favorite eatery and make it a fun night -in… The same goes for selecting your signature cocktails, invitations and all that good stuff. Cherish these activities. Unfortunately I didn't always remember to take advantage of this while I was wedding planning so I figured I'd help you engaged sisters out. Of course some tasks are better to delegate (especially the closer you get to your wedding date) and even other duties make most sense completed solo however when you can; get the most bang for your bridal buck. And help keep the spice in your relationship fresh. Win-win.
P.S. – I'm taking my own advice this weekend while Mr. TK and I write our wedding thank-you card notes. A few cocktails and good music will make the process go by much quicker. Plus, we'll be creating memories.
P.P.S. – The above picture was taken a few months after Mr. TK proposed. Often my work-related events as a magazine editor and bridal blogger made for great date night activities.