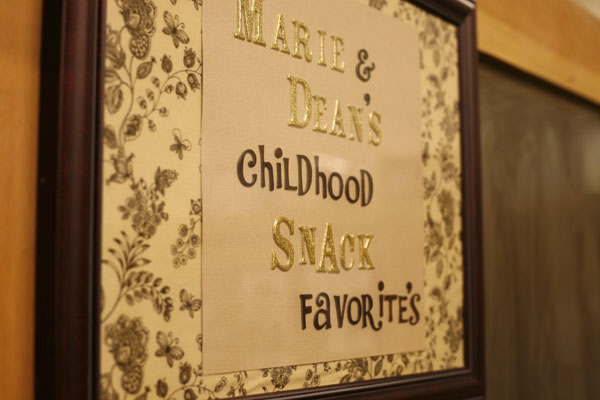 Candy and/or snack bars at receptions aren't new to most and in fact I've even featured a few weddings that contained fun ones in Tie the Knot Tuesday. But the idea of personalizing them according to the couple's fave sweet treats growing up? That is new to me and I find it too cute to boot. Anything that helps to add a true personal touch to one's wedding is usually a winner in Triple B's book.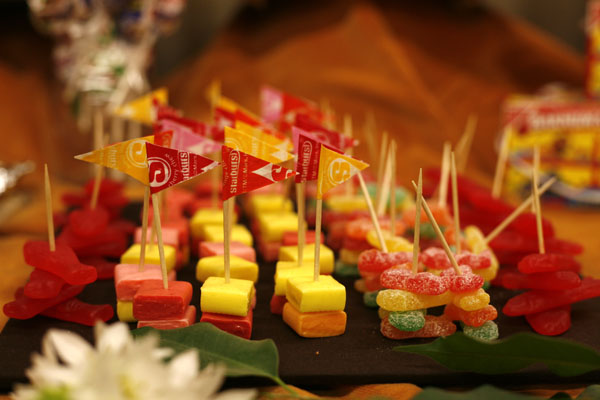 When I discovered this concept the other day while visiting The Bride's Cafe, I got so tickled. Even if you and your spouse-to-be aren't big candy eaters now, chances are you have at least a few items that immediately take you back to the sixth-grade schoolyard. And a little unexpected nostalgia will instantly add panache to your wedding day. C'mon… Who remembers Now & Laters?! You can keep your set-up as simple or elaborate as you would like. Maybe even have your guests guess which candies are your favorite and which are your new spouses picks. One important rule is to try keeping everything on varying scales — cake stands and cupcake towers work great — to add visual interest. The best part? This is a super-affordable idea because these items can probably be purchased at stores like Wal-Mart and Target.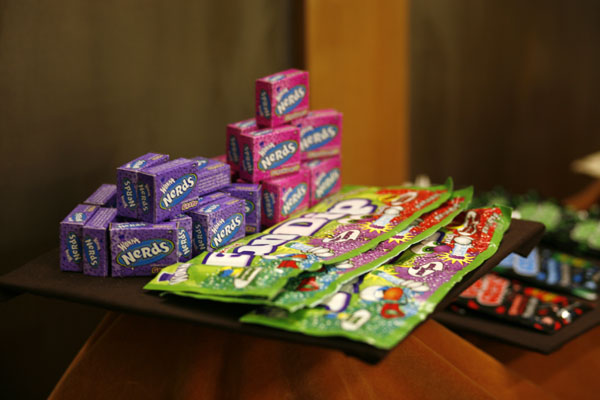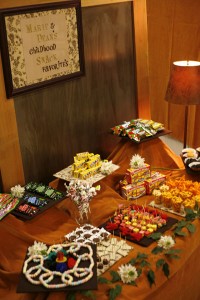 Read more about this cool concept plus get deets on the photography and such here! Are you anxious to try out this idea for your wedding? What about your engagement party or rehearsal dinner?
[All images courtesy of The Bride's Cafe.]