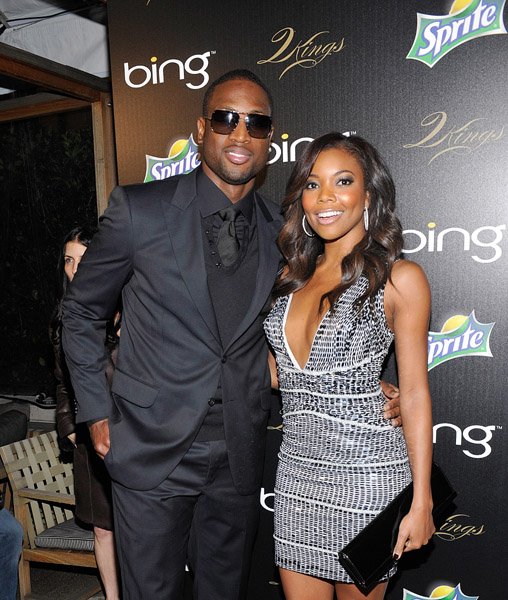 In the bridal biz, this time of year is called "engagement season" and celebrities are certainly making sure this season lives up to its name. Joining Kelly Rowland on the list of newly engaged folks is Gabrielle Union who just accepted a proposal from her longtime boyfriend, NBA-star Dwyane Wade!
Both Union and Wade are divorced (Wade's divorce was actually quite public and at times got ugly.) yet the couple clearly hasn't given up on the institution of marriage. Wade even admitted he and Gabby hit a rough patch earlier this year but managed to weather the storm. Kudos to them for sticking it out and here's hoping their marriage is healthy and happy!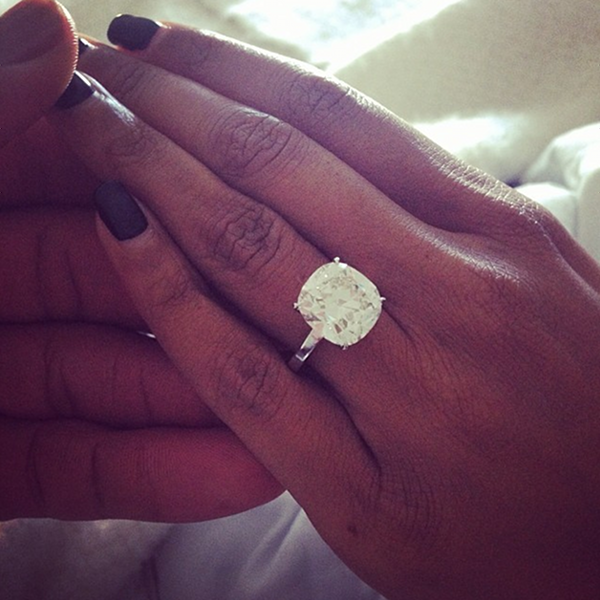 Oh and I had the pleasure of interviewing Gabrielle Union and observing the couple up close during the wedding of Chris and Jada Paul a couple of years ago. While I was only on the outside looking in, they appeared to be the real deal. They were like high school sweethearts running back and forth to the photo booth during the reception; posing for silly pictures with each other — their love for each other was [seemingly] palpable.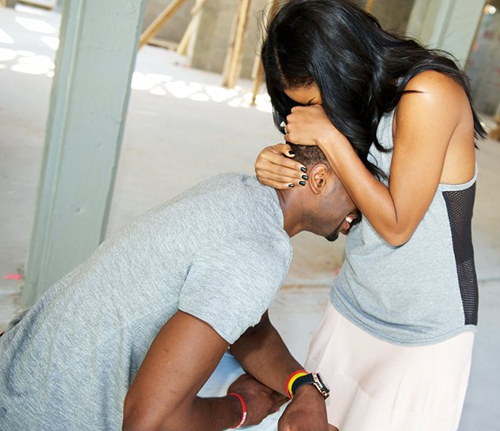 Please join Triple B in wishing Gabrielle bridal bliss and the couple a joyful engagement.