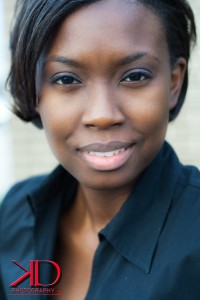 Today we have awesome decorating tips from Dallas, Texas based special event planner Reytheda Jackson of Simple and Chic Events that will make your wedding day more memorable without hurting your wallet. Keep reading for expert advice on affordable yet picture-perfect tablescapes, how to incorporate fruit into your reception and why eBay should become a planning brides BFF!

Planning a wedding can be a large task, especially when you are on a budget. Don't fret! I have a few solutions, to make your wedding look spectacular!
Value Venues Typically your wedding reception counts for 48%-50% of your total wedding budget. One of the biggest ways to save money and still get a beautiful ceremony site is to choose one that is already decorated.
Botanical Garden/Arboretum – These venues come with natural flowers and greenery so you don't have to spend any money on additional flowers.
If you would like to have your ceremony in a church, plan around a holiday and the church will most likely already be beautifully decorated. Around Christmas, Easter and Thanksgiving, most places of worship add greenery or flowers so use the existing décor for the backdrop of your wedding.
And instead of using flowers, plan your ceremony at dusk and decorate with candles. Candles create a romantic and intimate atmosphere with your guests. You can buy the votives and pillar candles in bulk. Be sure to check with your venue to confirm the requirements for using candles.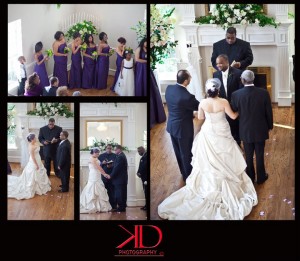 Placecards To cut down on printing costs for individual customized placecards, organize your list alphabetically and go to your local printing store. Print your lists on 24×36 or larger pieces of paper, adhere them to foam core board and have them displayed at the entrance to your reception. Guests are able to direct themselves to their tables and you save on printing costs.
Get Fruity Instead of going with your traditional large floral centerpieces, explore the option of using fresh fruit. For the biggest savings use fruit that is currently in season. Look for your local farmer's market, they will become a great resource in addition to possibly providing savings if you order bulk fruit through them.
Custom Centerpieces One of my favorite suggestions to brides is customizing their centerpieces. Flowers are beautiful, but they don't tell guests anything about the bride and groom. Take some time and type out interesting stories from your childhood and from your dating experience together. Print them on nice paper and frame them. Your guests will love reading the stories! In addition add baby pictures and pictures of you two as a couple to tables. It will have guests talking for weeks to come. If you still want to add small floral centerpieces and candles you'll come out cheaper than a large centerpiece.
eBay, eBay, eBay You can search on eBay and find bulk linens, table décor, etc…These items are usually in good condition and are a lot cheaper than they would be if you bought them in a store. I was able to find some beautiful ostrich feathers [on EBay] for a bride at a fraction of the cost.
Get more cost-cutting wedding day tips here!
For information on hiring Jackson for your own special event, feel free to email her at: [email protected]. And be sure to mention BlackBridalBliss.com sent ya.
[All images courtesy of Reytheda Jackson.]