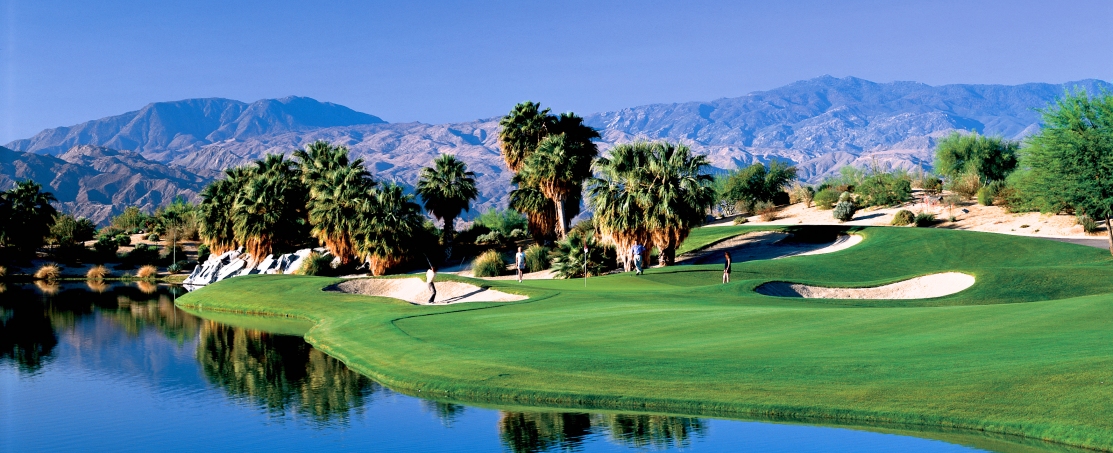 Let's face it: By February, most of us are over the blah weather and ready for sun and relaxation. Palm Desert is the medz canada prescription to rid any winter blues. Located approximately two hours by car from Los Angeles and about a 15 minute drive from the Palm Springs Airport, Palm Desert has long been a go-to destination for west coast snow birds and L.A. residents who desire a quick getaway. In recent years it has been introduced to a younger set via a little festival you might have heard of called Coachella.
Black Bridal Bliss was invited to visit the city so we jumped at the opportunity to learn more about this California gem. Here are our top five reasons why you and bae need to have Palm Desert on your radar too!
1) Exciting Activities – There's no shortage of fun and romantic things to do in Palm Desert including The Living Desert. The Living Desert is technically a "zoo" but offers much more. Guests can view animals in environments that are close to their natural habitat (the expansive 1,000+ acres of space helps) which is something any animal lover will appreciate. They host fab weddings, too! And Palm Desert is ripe for hot air balloon rides. We recommend Magical Adventure for an unforgettable one. Our ride not only delivered epic views but an authentic tour + history lesson of the area as well.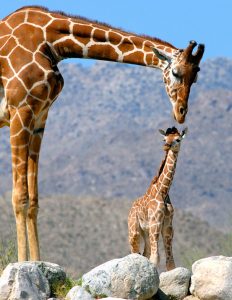 Golf is plentiful in Palm Desert. We enjoyed an afternoon of golf and lunch at Desert Willow Golf Resort. Their grounds are stunning, the food is tasty (and surprisingly affordable) and we didn't feel any rude stares we might have as a young Black couple at some other golf country clubs. Planning a day trip to Joshua Tree National Park is a must. The scenery is breathtaking and there's rock climbing galore for the adventurous couple.
All these activities are filled with great Instagram worthy moments. (You're welcome.)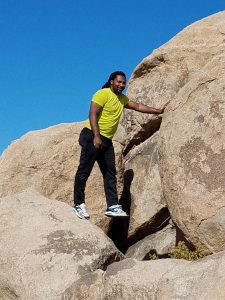 2) Shopping + Food – Shopping is in abundance in Palm Desert. El Paseo is a premiere shopping district with luxury retailers ranging from Burberry and Louis Vuitton to more mid-range stores like Banana Republic and J. Crew. One can spend an entire day on this street and not get bored. Vintage lovers will delight in plentiful options of curated antique finds. No visit to Palm Desert is complete without a taste of their homegrown dates so treat yourself to a date shake from Shields. While on El Paseo grab brunch at Wilma & Frieda's (the blackberry French toast is heavenly) and if you're interested in a more upscale dinner date spot, Cork Tree is your answer.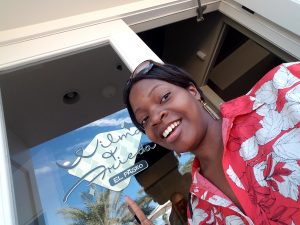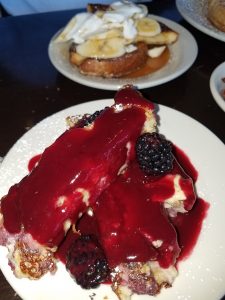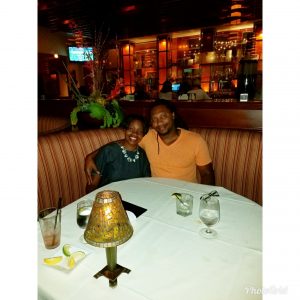 3) Weather – The temps in Palm Desert range from an average high of 70 degrees in December/January to an average high of 106 degrees in July/August. Summer months can get pretty brutal with hot weather but the rest of the year is almost always sunny and comfortably warm.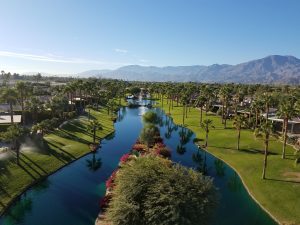 4) Fab Accommodations – Our stay at J.W. Marriott Desert Springs Resort & Spa was memorable primarily because the grounds are so dang pretty. From the moment we pulled up to the grand entrance we were in awe. Don't miss the talking parrots in the lobby; they are a hoot. We also got a kick out of riding in a gondola (a unique feature of the property) in the middle of the desert. Destination weddings are flawlessly executed at the J.W. Marriott. Since our visit, the sleek and modern Hotel Paseo opened its doors. The boutique hotel sits adjacent to the El Paseo shopping district and offers suites with pool tables and tai chi classes at their spa.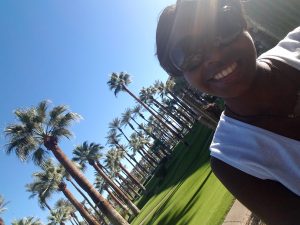 5) Cool Couple Time – Palm Desert is the perfect place to unplug from the pressures of work, parenthood and adulting in general — even if only for a few days. There's plenty of opportunities for you to kiss and rub up on your sweetie uninterrupted because the city is so freakin' chill. Even the strongest relationships can benefit from a recharge every once and awhile.
Palm Desert gets the job done.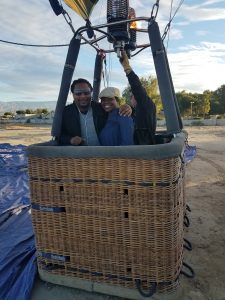 Disclosure: A press trip was coordinated to facilitate this post.
Giraffe pic: Destination 360
All other pics courtesy of Black Bridal Bliss
What are your 2018 travel plans? Whether you're staying local or giving your passport a workout, share in the comments and get more exciting travel Black Bridal Bliss posts here. Plus, check out our JAMROCK COUPLES GETAWAY!