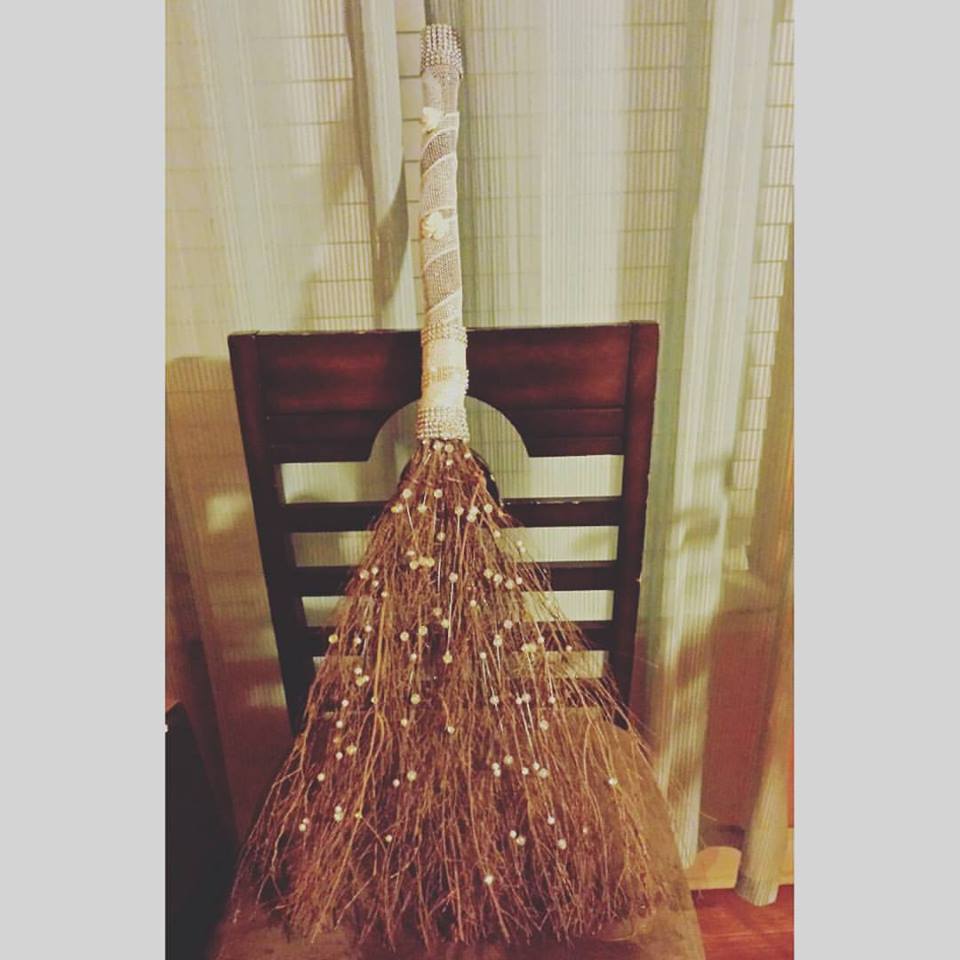 Are you or a loved one preparing to jump the broom but still don't have…wait for it…a broom? Well, Black Bridal Bliss is now your trusted wedding broom resource! We are the proud suppliers of Mahogany Essence Wedding Brooms and can ship one-of-a-kind brooms right to your front door.
Each Mahogany Essence Broom is created by a talented designer with love, thought and care. The rich history and tradition of jumping the broom is reflected in every creation. Our brooms also make memorable family heirlooms and custom designs are available. Check out the testimonial below:
"Mahogany Essence created my amazing jump the broom for my wedding in 2011. Loved it then and still in awe of it!"
– Rynette, Charlotte, NC
Whether you're a boho bride (think Solange), a classic/traditional bride (think Gabrielle Union) or a fashion forward bride (think Rihanna when/if she ever ties the knot), Mahogany Essence has an option for you. Each broom is decorated by hand and owner Melissa can even customize broom according to your specific wedding colors, add unique details that might be of significance to you two as a couple or any other special requests you might have.
The broom above retails for $65 US (plus shipping costs). Email [email protected] with the words MAHOGANY ESSENCE BROOMS in subject line for more information, to view additional styles and/or to place orders.
P.S. – These brooms are an investment since they make amazing decor items to place on a mantle or hang on a living room wall in your new home together after saying I Do. In addition, Mahogany Essence brooms are ideal for future generations to incorporate into their wedding day.
Jump to It!