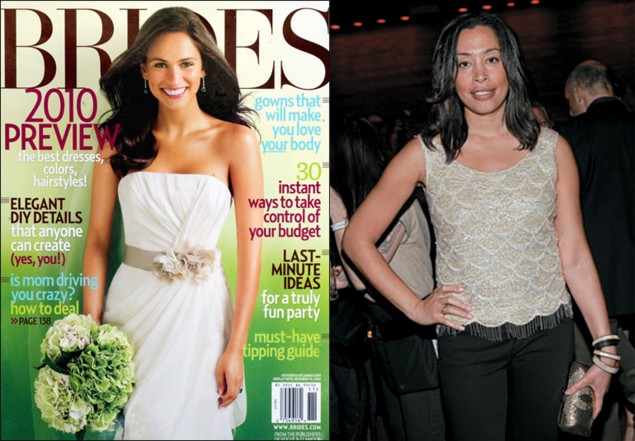 That's right, Triple B! Last week veteran editor Keija Minor was announced as editor-in-chief of Brides magazine. She is the first Black woman to hold this title. In fact she is the first Black woman to ever hold the EIC title at any Conde Nast publication. In addition to Brides, Conde Nast also publishes a slew of top notch titles including Vogue,Vanity Fair and GQ. As far as fashion magazines go, Conde Nast is the cream of the crop.
This. Is. Major.
So you're a nurse, teacher, attorney or engineer who stops by Triple B often (thanks!) for tips and tricks on wedding planning and to share in the bliss of other women who have said or are planning to say "I Do". You have no intention of working in fashion or media…ever. Why is Minor's new appointment important to you? Well, I'm a firm believer that anytime a woman and/or person of color breaks the glass ceiling in any profession, they — consciously or not — help to pave a way for those after them. I don't take this lightly and neither should you. Secondly, although it will not happen overnight, Minor's placement will probably cause the subjects on the pages of Brides to become more diverse — from the range of models, photographers, hairstylists and other talent booked, to the experts quoted in stories, to the vendors highlighted. And that is just awesome! Remember, images are powerful.
I actually worked with Minor very briefly when she was editor of UPTOWN magazine a couple years back while I was doing freelance research work (pre-Triple B) for the mag. Based on that short experience, I'm confident Minor has a clear vision on how she plans to take Brides to the next level. In the meantime, Triple B wishes Keija Minor a heartfelt CONGRATULATIONS! Feel free to do the same in the comments.