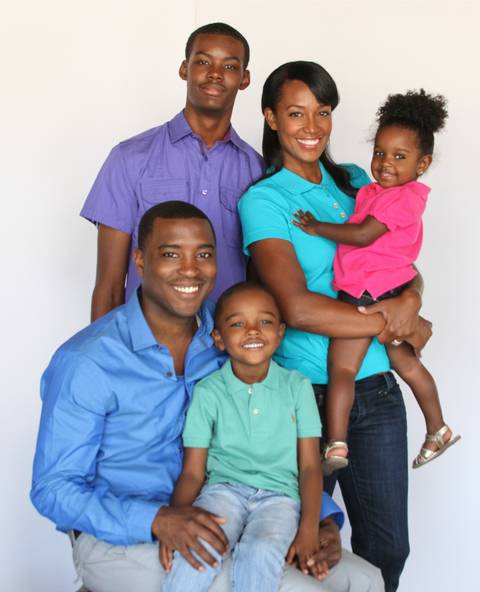 Hollywood is known for many things: cheesy celebrity home tours, beautiful palm trees, gigantic movie studios and microwave marriages. So when Triple B was approached to feature husband-wife duo, Kam and Ricky Horne, Jr. for Marriage Matters, a hefty dose of skepticism arose. Kam knows the entertainment biz well. The stunning Los Angeles native began modeling and acting at the tender age of 13. The mother of three was a regular on the Tia & Tamera Show which aired on the E! Style Network, Bravo and Oxygen. Hubby Ricky is a writer/director/producer who has worked with industry notables like Kim Fields and Lindsay Lohan. The Hornes were refreshingly down to earth and candid about their ups and downs since saying "I Do" — dishing on everything from blending families, raising a special needs child and planning a wedding without supportive parents. Meet the Hornes:
Black Bridal Bliss: How long have you two been together and how long have you actually been married?
Kam: We met in 2004 and started living together in 2006. We got married in 2007 in St. Lucia. 
BBB: Are either of you from St. Lucia? What made you decide to wed there?
Kam:No, neither of us are from there but we wanted a destination wedding. It was an easy decision for us.Our parents weren't 100% supportive of our relationship. People are fortunate to have supportive parents. We didn't. We may still do a big ceremony for our 10 year anniversary.
Ricky: We had four guests there and they were all Kam's friends. It wasn't about them. It was about us.
BBB: Kudos to you guys! How do you stay grounded raising a family and staying in a committed marriage in Hollywood?
Ricky: My homelife makes it easier to do everything else. Family puts it all in perspective. And our love for God does not waver. My allegiance is to my family and God.
Kam: Yes, Hollywood is unpredictable but we have something that's stable and that is each other.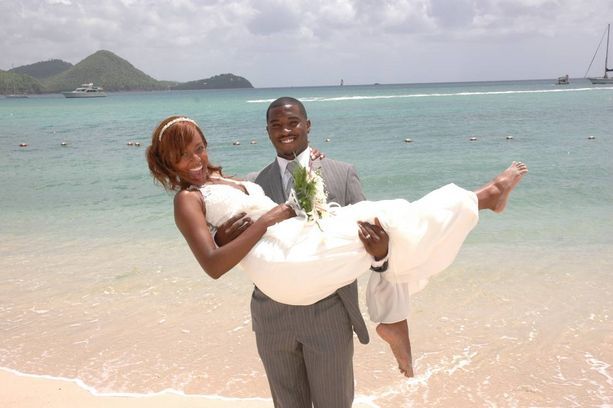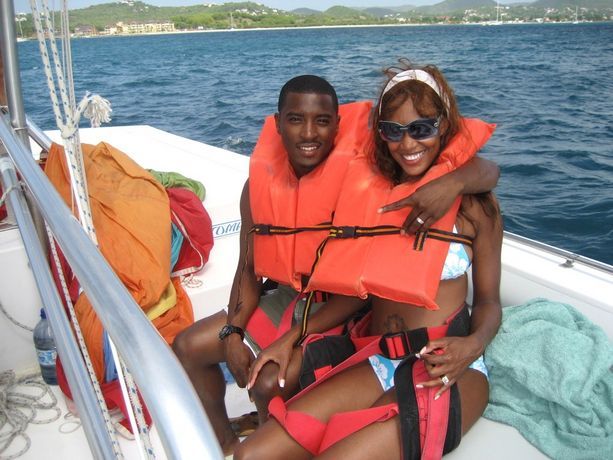 BBB: Kam, you are a mother of three who maintains a demanding career. How do you balance it all — or do you?
Kam: I was in college when I had my first son and he was diagnosed with autism at 2.5 years old. I was a teenager; it was a huge challenge. Ricky helped me find a gluten and casein-free (no milk/no diary) diet. We started pro-biotic juicing and added lots of all-natural veggies to his diet. I have a husband who loves my child as his own. My oldest son's grades improved, his social skills improved and last summer he graduated from high school. We also have another son who is 5 and our daughter Lexi just turned 2.
BBB: Wow!
Kam: I have no set schedule. I've learned to handle it in stride. I have a passion for what I do and it drives me. Also I'm very active with my kids. We go bike riding together. I try to make sure we spend time outdoors [engaging in an activity] at least a few times a week.
BBB:What advice do you have for engaged couples?
Kam: Love changes even the most hardened people. Our marriage has changed our parents. Lead by example, people can't help but notice.
Ricky: Do it for you. Don't get married for some sort of ideal or societal pressure.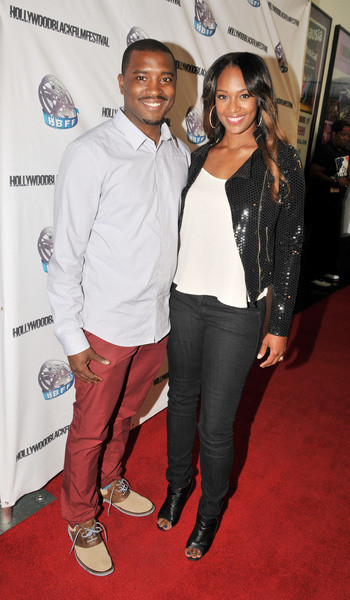 What was your favorite part of Kam and Ricky's story? Share in the comments!