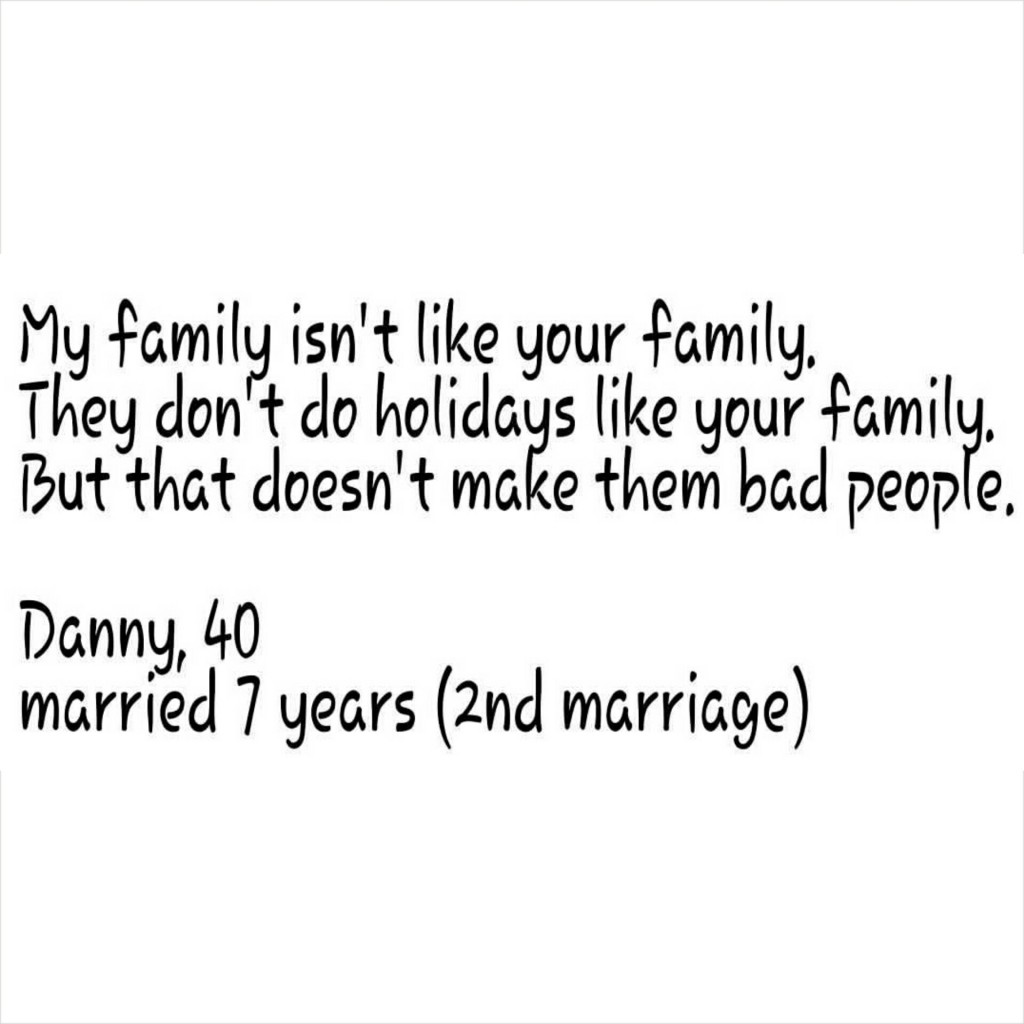 I recently noticed the above meme via @MarriageAnonymous on Instagram. Kinda profound I thought and put it in save.
Fast forward to last weekend. My husband and I celebrated my mother-in-law's birthday in our home. Several relatives on both "sides" of the family were in town for the gathering and there were even a couple of surprises. Delicious soul food and hearty laughs were abundant. We happily reminisced on past fun memories while building new ones.
The planning, prep and hard work that goes into hosting people in your home or elsewhere whether it be a 300+ guest black-tie wedding or an informal cookout with just a few attendees is not to be taken lightly. I'm well aware that many couples entertain all the time with celebrations much larger than what we hosted Saturday night. Still, after all our guests left, food was put away, dishes washed, and hubby and I had a moment to lay back and relax, I reflected on how proud I am of us.
My husband and I grew up celebrating holidays and milestones from birthdays and graduations to promotions and housewarmings very differently. Even while we were still dating, it didn't take long for both of us to notice this. It is human nature to want to continue the way "your family" did celebrations even after saying I Do. Human beings are habitual by nature. It has taken some trial and error but I feel like we're finding our way. I believe life should be celebrated. My marriage isn't changing that belief. Losing a parent you were very close to at 14 years-old can do that to you. Ultimately and at his core, my husband cherishes life and enjoys celebrating it as well — he can do without the bells and whistles I sometimes desire though. Striking a comfortable balance is key.
Our challenge has been to recognize and appreciate that there is no one right way to celebrate anything. We are fusing our personalities and tastes and when we get out of our own way, it is actually quite fun to create this balance. Of course, learning to consistently work smart as a team will help us far beyond planning a good party. Hopefully it will strengthen our union too. We're not perfect and certainly have our share of challenges but moments like Saturday night are priceless.
Oh and I have no pics to share from Saturday eve's shindig. We were having such a good time that we kinda forgot about snapping pics. That's usually a sign of a good party, right?
Tell me, how are you and your spouse-to-be sorting out how to celebrate holidays and life's milestone moments going forward? Share in the comments.
Read more about navigating Family Business post-marriage here!