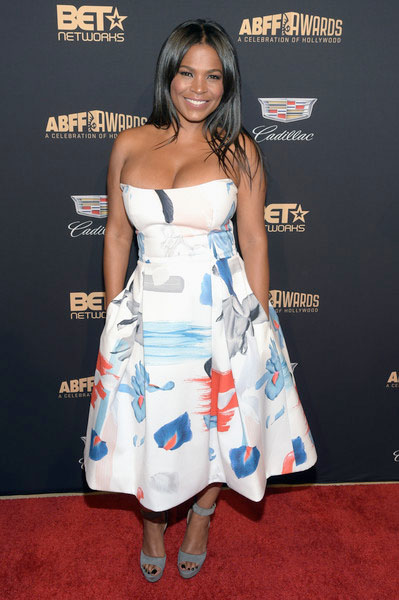 Mars thinks -Whoa! I'll start with – LOVE IT! Technically, Nia could get me to drool while wearing flannel pajamas. I think this dress looks festive, snatches attention, keeps things sexy, and would be perfect for either an engagement party or bridal shower. Spring is quickly approaching, ladies. Get that grown woman dress game up.
Venus thinks  – Like Mars, I have to say I LOVE THIS LOOK! It's very simple and screams spring. I'm also a huge fan of frocks with pockets. This dress was paired well with grey peep-toe pumps and the perfect look for a bridal shower, engagement party, or bridal brunch. Mars I have to agree it makes me want to get my grown woman dress game together!
          Check out what Mars and Venus had to say last week here.