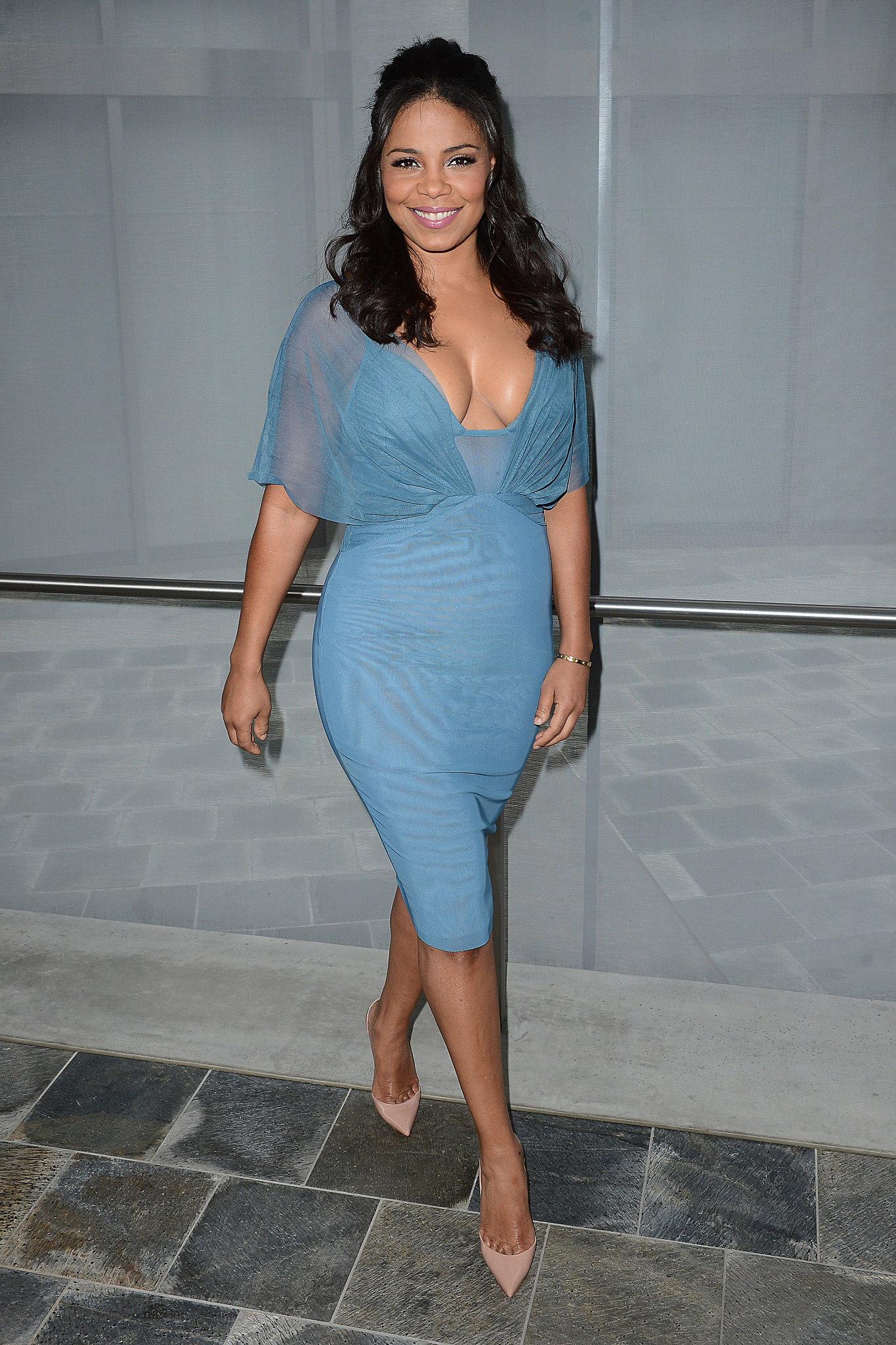 Mars thinks – Sanaa Lathan is gorgeous. She is definitely my biggest celebrity crush. There is no way I could say anything other than FABULOUS to describe how she looks. I'll stop here and let Venus take over – I don't want to be added to any stalker lists.
Venus thinks – I have to say ladies and gents this is certainly not one of my favorite Sanaa looks. She's giving me 2000's Love & Basketball red carpet. Is it just me? Shawls are for Sunday morning's but the cleavage not so much. I have to say I do love her salmon colored pump , but ladies if you'd prefer this look for your "something blue"engagement session be my guest.
Check out what Mars and Venus had to say last week here.
[Image courtesy of Lipstick Alley.]