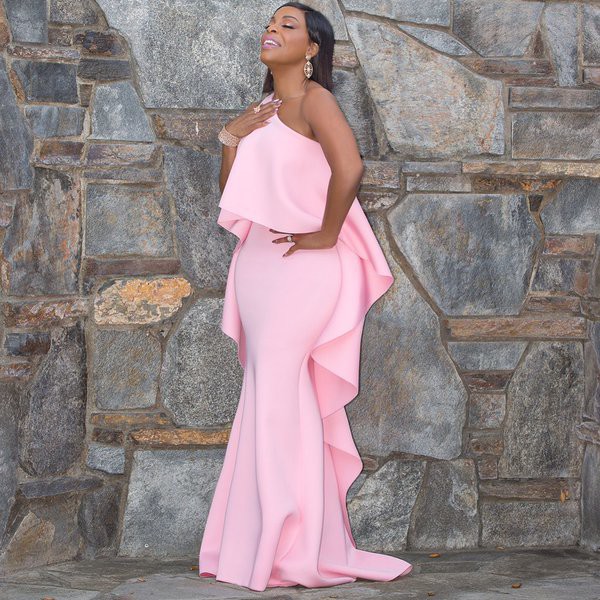 Mars thinks – Whoa! I really like this dress. Classy, sexy, and memorable are words that jump at me when looking at this image of Niecy. Showing a shoulder and hugging them hips will often keep the attention of many — I'm guilty. I can't imagine the expected grumblings that often occur when bridesmaids are notified of the dress selection, would happen if this was the chosen dress.
Venus thinks  – Niecy Nash was indeed "Pretty in Pink" in this Gauria and Nainika gown at the 2016 Critics Choice Awards. I love this look period! From the cuff to the multi-rings and chandelier earrings I believe this would be a great look for a bride or bridesmaid. Niecy's fresh face compliments her pink lipstick and straight hair.           

Check out what Mars and Venus had to say last week here.