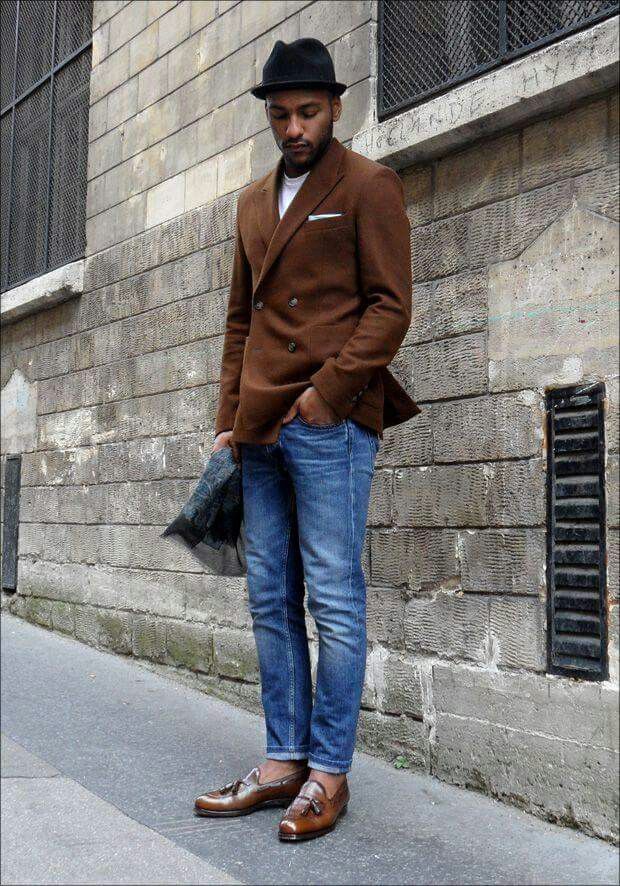 Mars thinks – In addition to a date night ensemble, this look also works for an engagement celebration or photo session. I believe the outfit is season appropriate (at least in New York). I'm not a fan of double breasted blazers, but they are clearly back in style. The hat completes this ensemble.
Venus thinks  – Awesome pick Mars! Browns and cognacs are fall favorites and yes ladies the hats are back. This is the perfect date night or e-session look. Digging the pocket square and matching loafers. Switching out the denim for a pair of slacks or corduroys could take this look from casual to dressy. Ladies and gents, what do you think?
                            Check out what Mars and Venus had to say two weeks ago here.