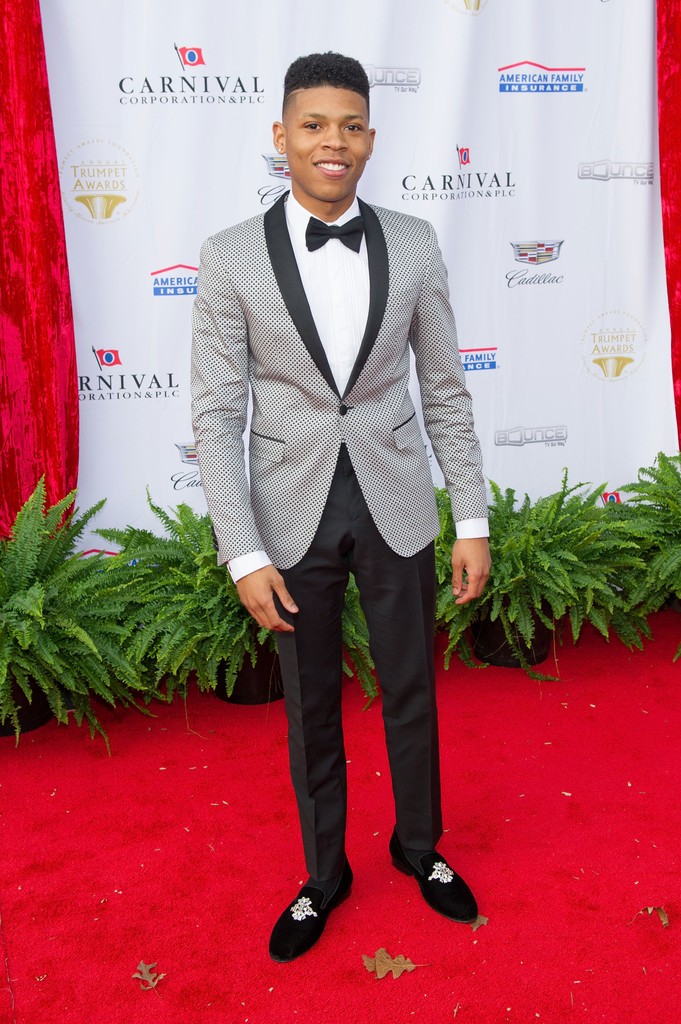 Mars thinks – I would never rock this style, but I don't think Hakeem looks bad.I'm not feeling the shoes. The footwear gives me the "fancy slippers" vibe. I'd expect this look from a young groom, perhaps twenty five years old and younger. Am I the only one shocked the same dude that sings Drip Drop would wear fancy slippers?
Venus thinks  – I have to say that I love this blazer! Hakeem you wore this look well. I would probably suggest a solid suede loafer — especially for a groom. You wouldn't want to up-stage the bride would you? I think this would be a perfect look for a groom and maybe even his groomsmen.
          Check out what Mars and Venus had to say two weeks ago here.