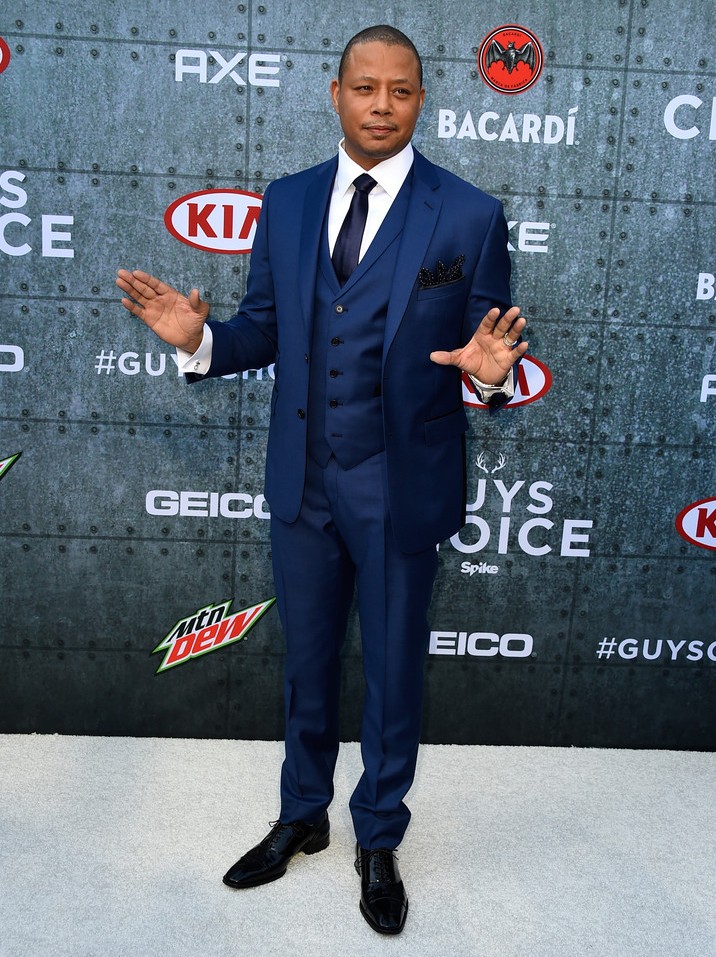 Mars thinks – Blue has become my favorite suit color. There are several shades of blue that fall under this "favorite" umbrella. Terrence is wearing this Louis Leeman suit really well. The tie, pocket square, and shoes match perfectly. As mentioned numerous times on Mars vs. Venus, a tailored fit is paramount for a classic look. A groom choosing to wear this look on his big day, has a shot at garnering a few double takes. YES, this look could actually stand up to the bride's gown.
Venus thinks – Has Terrence Howard always been this distinguished looking? I think it was Empire! (Patiently waits on season two) Any who…This look screams groom perfection! It's so much more exciting than your typical black tux and who wants to wear a black tux in this weather anyway? The dark tie and handkerchief are perfect, but can we get a lapel pin? Multi-colored or solid – either will do. This look is suggested solely for the groom.
                       Check out the Empire vs Power beef Mars and Venus have started here.