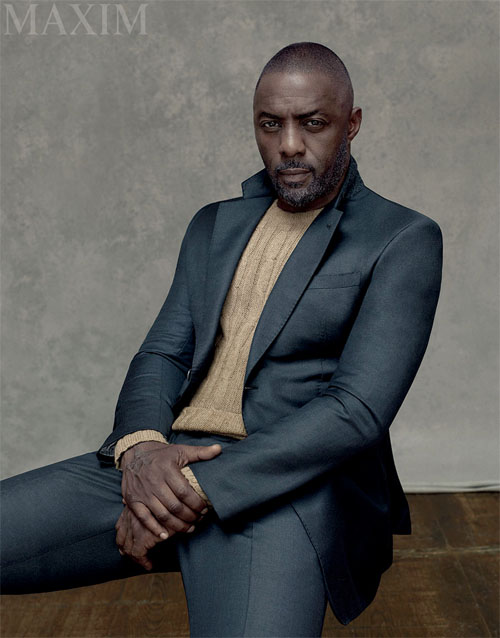 Mars thinks – I wonder how many of you ladies will actually take your eyes off of the photo and read my thoughts on this outfit. The man I still call Stringer Bell (The Wire), is definitely pulling off this ensemble. This look would be great for all wedding related festivities other than the actually ceremony (unless super casual). Actually, this outfit is a excellent option for just about any outing (as long as weather permits). Of course body type will play a role, but that can pretty much be said about all fashion.
Venus thinks – I'm convinced that Idris wears everything well! This combination of suit and sweater is awesome. Perfect look for rehearsal dinner, bachelor party, or date night with your wife. I'm sure she'd love this and favoring Elba would probably help (lol). This look can go from casual to formal in no time! Just add collared shirt tie/bow tie and you'll be good to go!
Check out what Mars and Venus had to say last week here.
[Image courtesy of Maxim.]