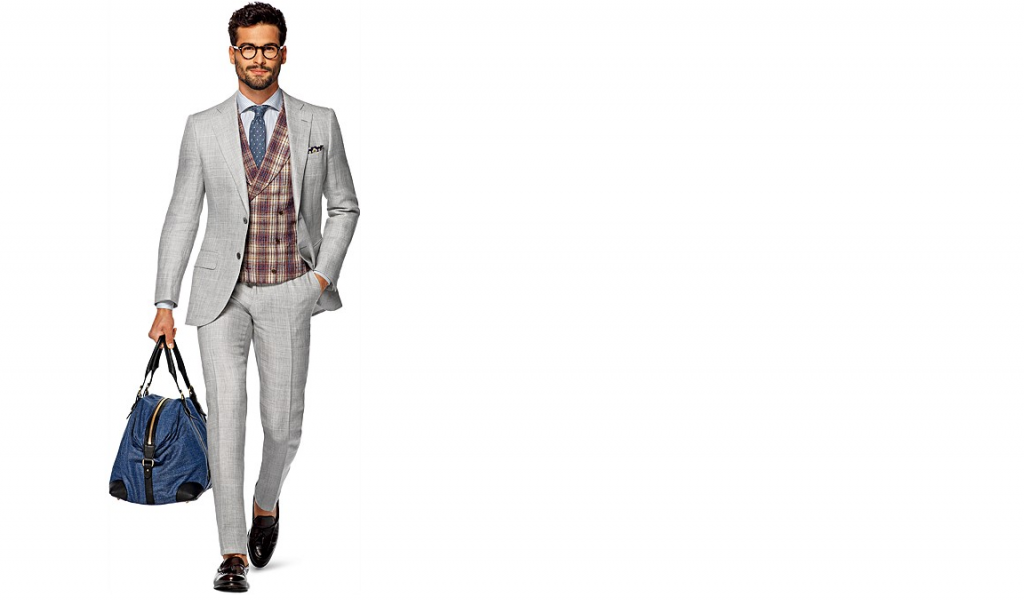 Mars thinks – I'm learning that gray may be favorite color when it comes to dressing up. Multiple shades of gray have captured my attention since Janee and I began the Mars vs. Venus feature. For this week's look, I'd lose or replace the vest and loosen the pant legs a bit. There is no way I would have thought to match this vest with this suit. Doesn't look bad to me, but it truly isn't me. If you are one that possesses the confidence to pull this ensemble off, DO YOU! Overall, yes this suit gets a thumbs up from me for either a groom or his groomsmen on that special day. Please share your thoughts in the comments.
Venus thinks – A grey tux is probably my favorite look for spring/summer nuptials. I love the vest and tie this tux was paired with, this color combination is certainly unexpected. Not too many men are willing to take a risk with the shell of their tux, we typically get a little sock action but guys I think it's time to be a little more creative! This look is great for an outdoor/ garden wedding and could possibly work for your groomsmen.
                     Check out what Mars and Venus had to say last week here.