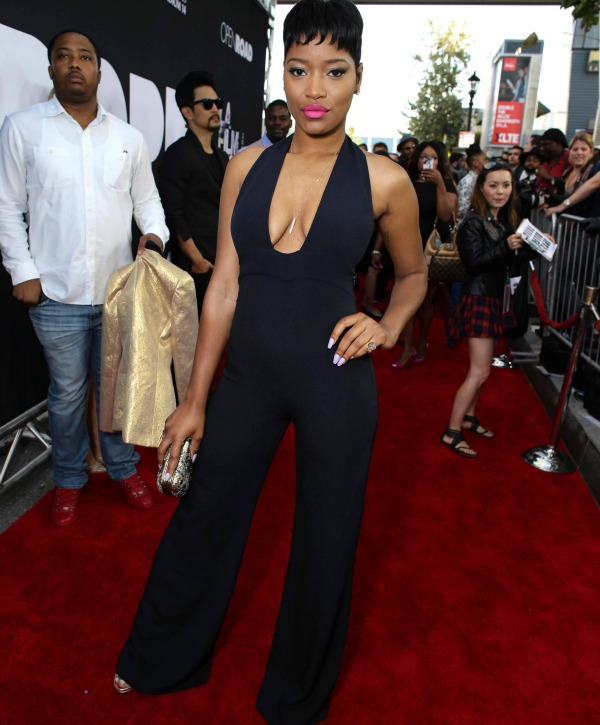 Mars thinks – Uhhh, is this Akeelah? Whoa! I like this look; it screams PARTY TIME. Partying too hard could lead to an interesting wardrobe malfunction. Worn by a wedding guest, this onesie could lead a few single guys to trade seating assignments. This jumper may not look the same when worn by members of the itty-bitty committee. I'm giving this spelling bee winner's outfit my approval – A P P R O V A L – approval.
Venus thinks – Mars, Akeelah isn't worrying about winning the spelling-bee anymore! Her first priority is catching eyes on the red carpet and Mars that's what single women are supposed to do at weddings — slay and Keke succeeded. The actress looks stunning in this black jumpsuit at the DOPE premiere. Jumpsuits are perfect for weddings/receptions. They are also versatile and extremely comfortable. This is a great look for guests of the bride and groom or for a bride to wear to her bridal brunch/shower or bachelorette party.
Check out what Mars and Venus had to say last week here.