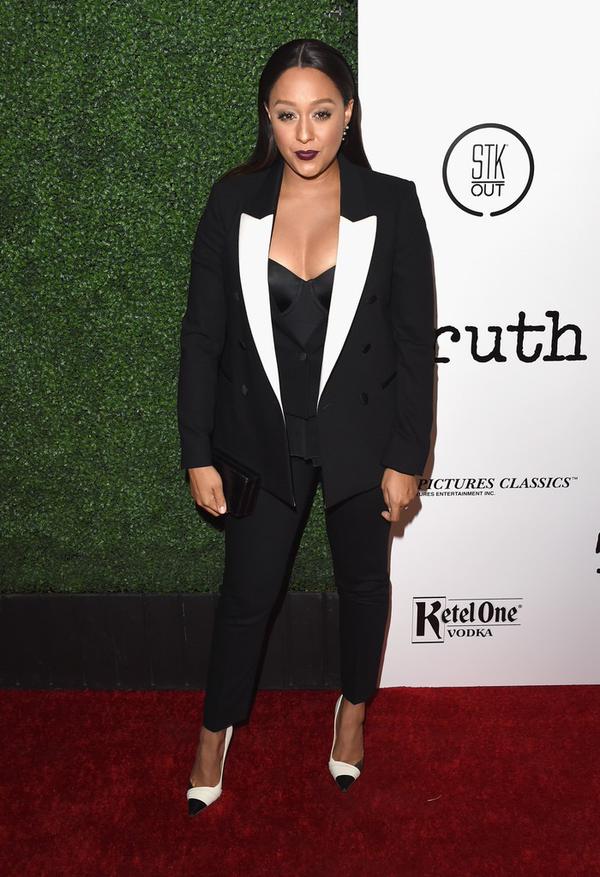 Mars thinks – Hmmmm. I like this look. However, I can totally see this being overlooked. Perhaps perfect for the woman that doesn't wish to be the clear focal point. The cleavage and heels add the needed sexiness. Overall, this understated outfit gets a thumbs up from me.
Venus thinks – Particularly I'm a fan of women in tuxedos. I think Tia looks great in in her double-breasted tuxedo jacket and pants by Neil Barrett and matching Sergio Rossi pumps. Her accent dark lip is perfect and goes great with her fresh face. This is the perfect look for a guest of the bride and groom especially for this fall/winter wedding season.
Check out what Mars and Venus had to say last week  here. Take a look back at Tia's stunning vow renewal photos here.