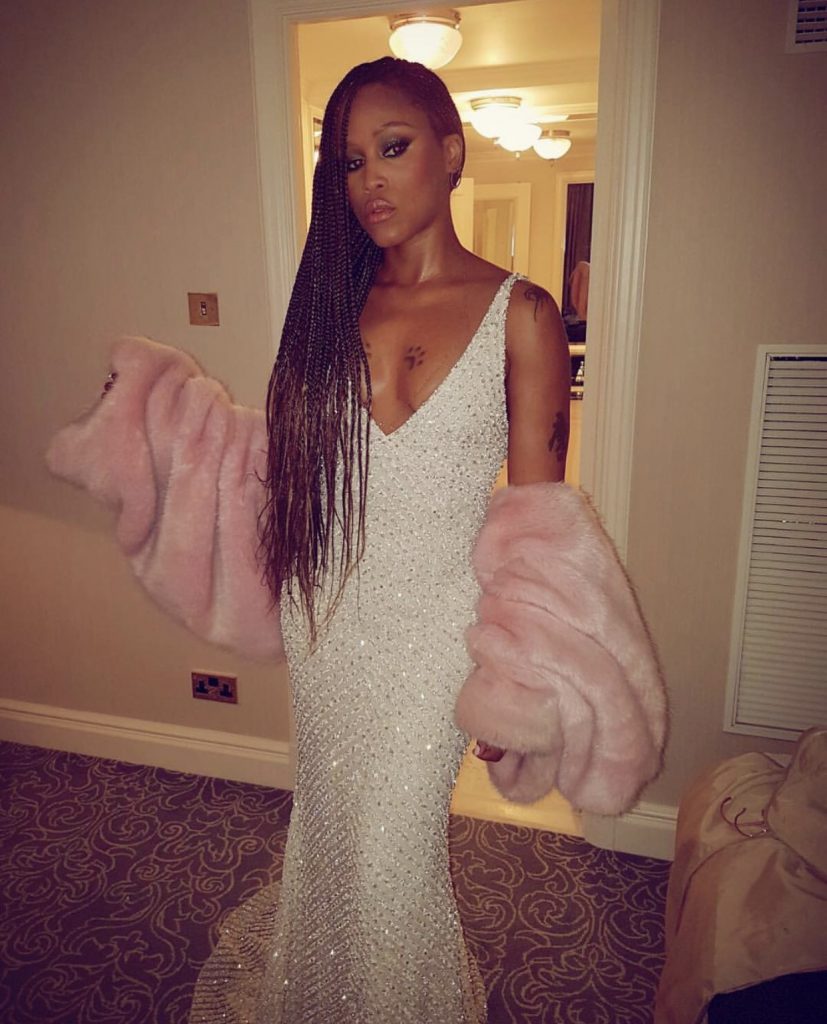 Mars thinks – Whoa. Once known as the illest pit-bull in a skirt, Eve is now wearing a beautiful and elegant long dress.
This particular dress would definitely work for a wedding. For those turned off by all of the "extras" this would be perfect. When donning this outfit, a women's only dilemma would be how to accessorize. E.V.E. gets a thumbs up from me.
Venus thinks – Remaining true to self is sporting you paw print tattoos in a Naeem Khan gown at a charity event! I love both the sparkle and simplicity of this  gown. For the simple bride who wants to  rock box braids (like Eve) or a fancy up-do this one is for you.  
What do you guys think?
Check out what Mars and Venus had to say about wedding fashion last week here!