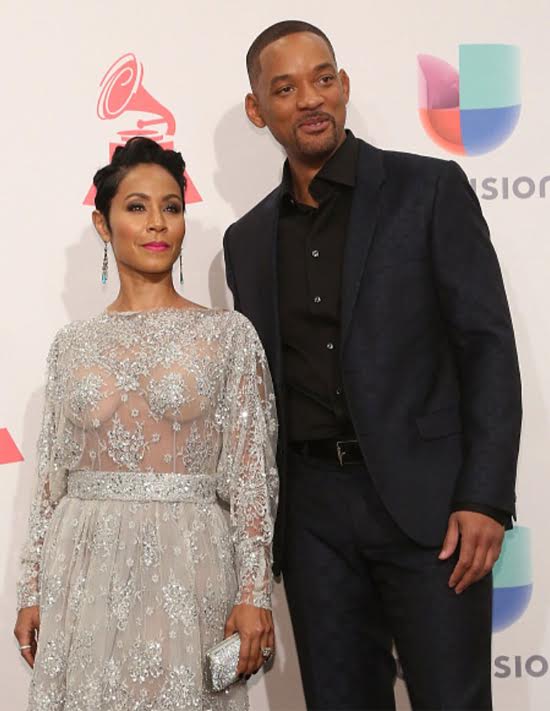 Mars thinks – Hmmmm. I think they look great. Wait! I'm talking about Jada and Will (bad joke, huh). Honestly, I'm not too fond of the dress. However, I love that Jada is wearing this while out with her husband. I don't think enough couples realize the importance of continuing to date and turn-on their spouse. Marriage can easily become a routine and life (including parenting and careers) sometimes causes people to forget to truly keep one's significant other interested. Will is wearing his suit well. I've grown to accept suits without ties in recent years.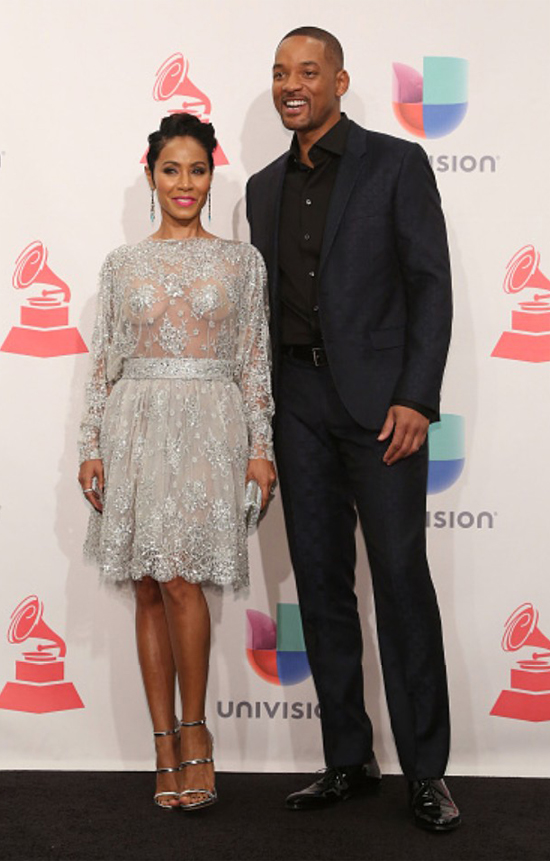 Venus thinks  – Will: When your wife looks this great your only option is to keep it simple. This look says a little more comfortable for a night on the town with the wife. I'm thinking dinner or a Broadway play which both make perfect dates.
Jada: She is truly dripping in sparkles and I love it! Depending on the date night venue Jada's bare top may be a little too much but I'm sure that date nights with the Smiths are pretty fancy.
                            Check out more Mars and Venus commentary here.