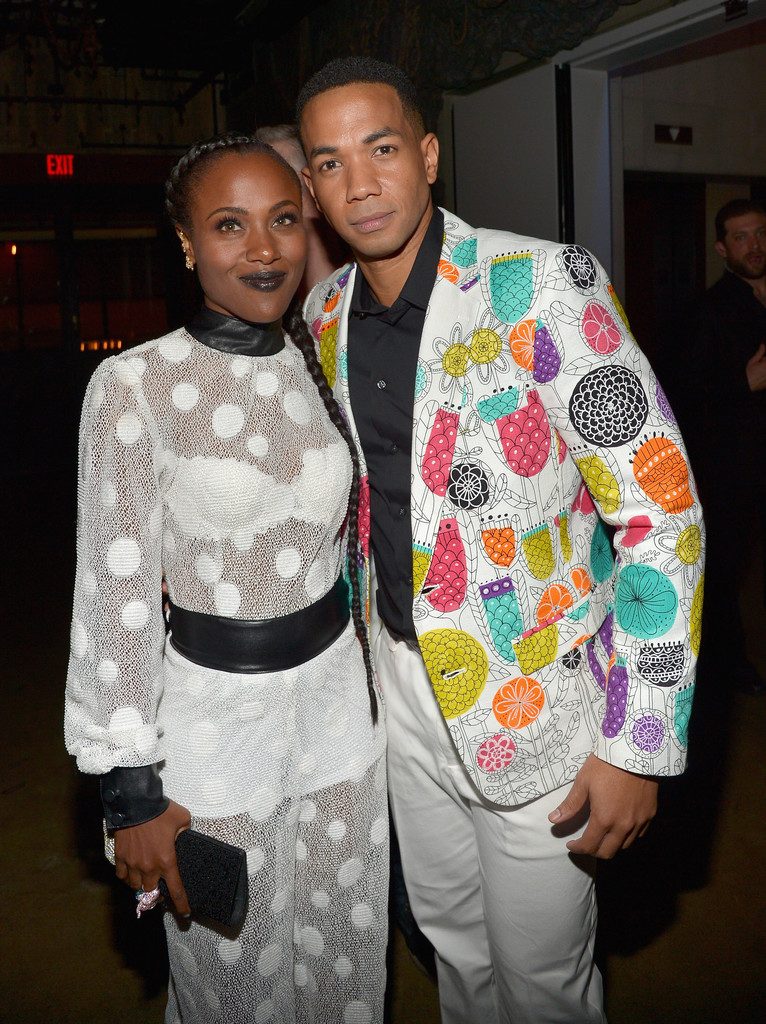 Mars thinks – Hmmm. Well, I do see the matching black and white theme. Although you would never ever – NEVER EVER – catch me wearing Alano's jacket, it might be cool for some young flamboyant groomsmen to don during relaxed nuptials. If the goal is to keep the attention – this jacket will work. DeWanda's outfit resembles those bathing suit cover-ups I see way too often during summer months. She's hot, the married couple is almost always smiling, and her career is taking off…I can't give a thumbs up on this look, but I applaud these two.
Venus thinks – Did this couple get dressed in the dark? I'm usually all for creative and different , but I am not a fan of either look AT ALL. Nevertheless, Alano's look can be saved by swapping out the shirt and pants. As for Dewanda's outfit….not so much. The only occasion where I think these threads might be appropriate are circus themed nuptials.
What do you guys think?
Check out what Mars and Venus had to say about wedding fashion last week here!